The slow but steady trickle of new step-free stations in London continues, with West Hampstead (Overground) becoming accessible, as well as both stations on the Waterloo & City line, at least partially. Another important addition will definitely arrive in December, when TfL Rail is extended to Reading, although the extension will start to redefine the relationship between the Oyster Card and TfL. Finally, despite Crossrail's continued delays, could we expect partial openings to allow step-free access to other TfL services?
Step-Free Access At West Hampstead
After a year's delay, followed by 2 months after the new ticket hall's opening, the Overground's West Hampstead station is now step-free to all platforms. As has become increasingly common, this was not done via a formal announcement. Instead, TfL revealed this information as a casual reply, following repeated periodic questioning from frustrated passengers. With this development, there is now a handy out-of-station interchange between the Overground and Thameslink, allowing for quick access from the inner North London suburbs to Central London.
The only West Hampstead station still waiting for step-free access is the Jubilee line's. While there has been considerable local interest to tie this scheme with nearby redevelopment projects, nothing is currently agreed.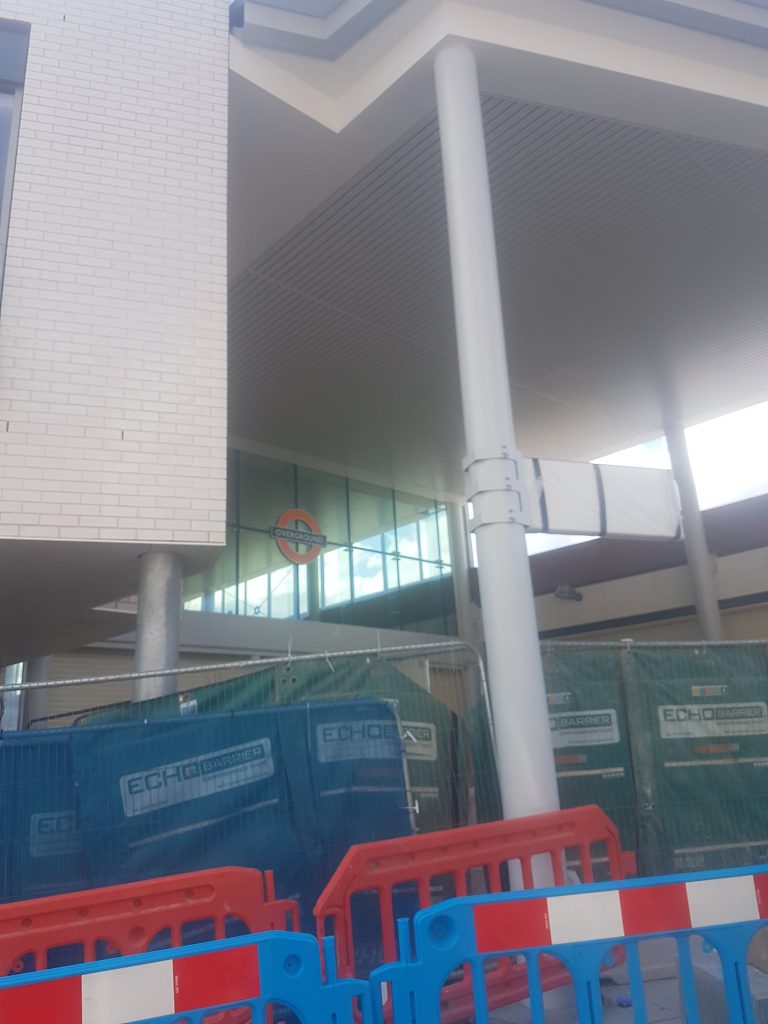 Confusion at Smallest Tube Line
In what is a first for London, one of the Underground's 11 lines is now fully accessible (at least for a few hours a day)! However, you would probably not know it based on responses like this from TfL:
So, no step-free access to the Waterloo & City line at Waterloo station then, right? Oh wait!:
To give a bit of background, the Waterloo & City line (W&C) is the Underground's shortest line, consisting of two stations, Waterloo and Bank. This line is largely overlooked and is mostly geared towards commuters from the South West working in the City of London. However, as shown in the diagram below, it is by far the most efficient way to reach the heart of the Square Mile.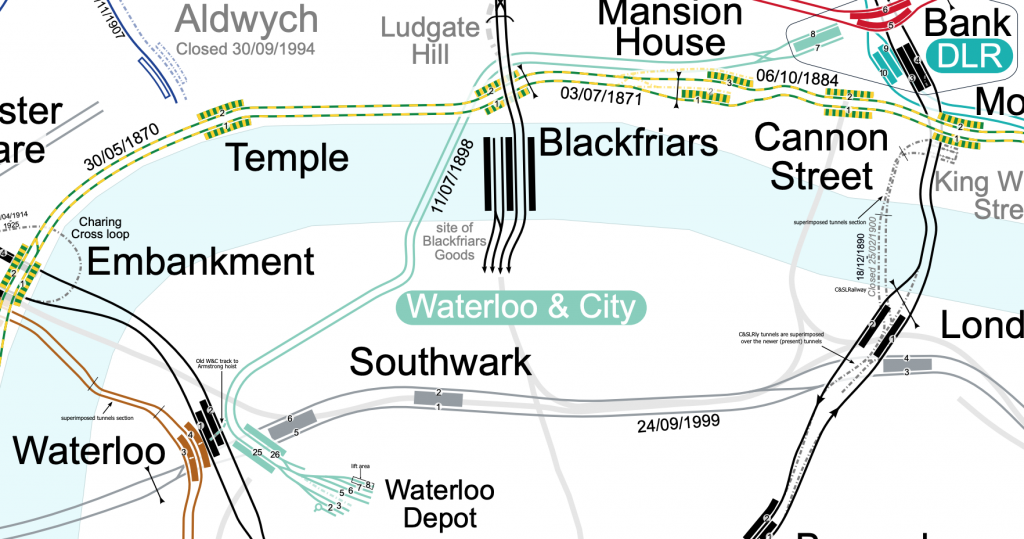 At the end of last year, the long-delayed step-free entrance to the W&C at Bank was finally opened.
With both stations already having platform humps to improve accessibility, only the lift access at Waterloo, tied to the redevelopment of the former Eurostar terminal, was still pending before the whole line could be fully accessible. This part was also delayed for several months, but only last week did I hear that the access to the Underground was finally open, hence the tweets above.
So basically, the lifts are only operational during peak hours because the lifts lead to a ticket gateline and a shiny subway that are only opened (and staffed) during peak hours to accommodate the huge commuter crowds at Waterloo. In order to reach the W&C line from the new lifts, one needs to cross through this subway, meaning that during off-peak hours, step-free access is no longer available to the line. For passengers who do not require step-free access, there are several other routes available to them throughout the whole day.
Even with the partial step-free access, TfL has attempted to remove itself from this issue completely, noting that the lifts at Waterloo as Network Rail assets. This is despite the fact that the works at Bank were done for TfL, and presumably they were not expecting passengers to go back and forth from Bank for amusement!
The situation seems entirely inappropriate and discriminatory, as it is cutting off access to the W&C line only to passengers who need accessible transport. This is something I will keep bringing up to both Network Rail and TfL, as their failure to coordinate the accessibility of the W&C line has turned a potential success story into yet another sign that blame games and cost-cutting always come before accessibility and equality.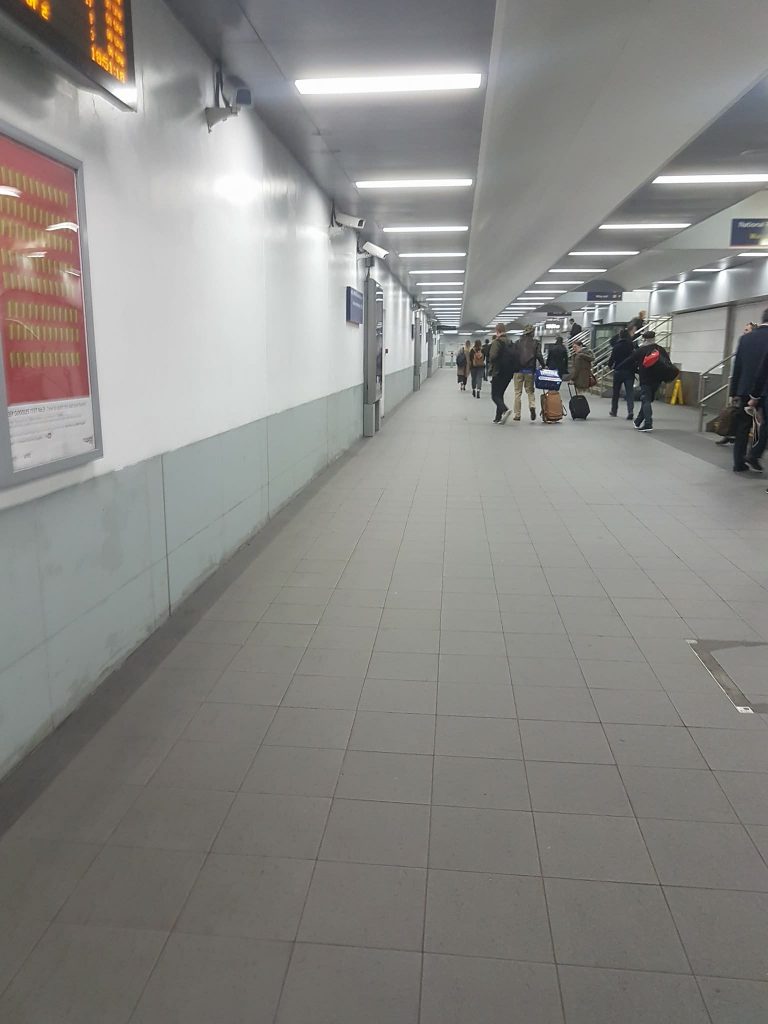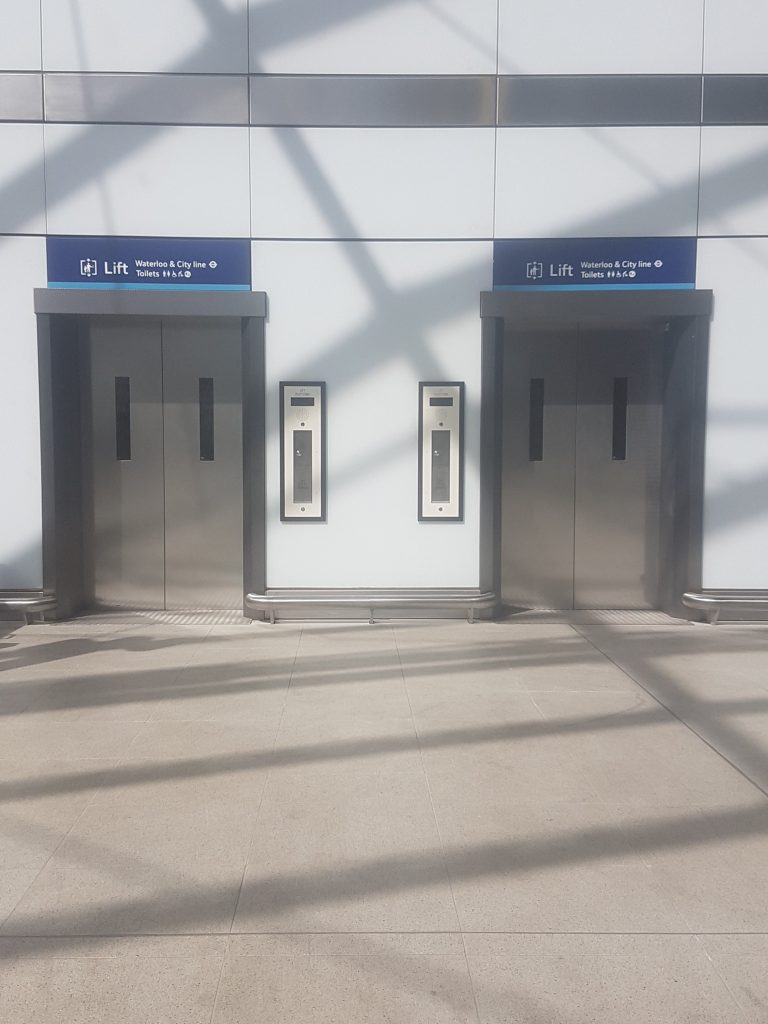 Not-Oyster Expansion to Reading
Moving onto a widely-reported announcement, TfL has now revealed more details surrounding the takeover of the GWR stopping services from Paddington to Reading as part of TfL Rail. The takeover itself will take place on 15 December 2019, but the only initial change will be the rolling stock, not the fare structure or any change in service.
However, on 2 January 2020, Pay-As-You-Go (PAYG) contactless payment, including daily and weekly caps, will be available up to Reading. Unlike all other TfL services, this expansion is the first to not include Oyster Card validity, due to alleged limits to the card's technology. But while contactless payment is becoming increasingly popular and is nearly identical to using Oyster Cards, this could be very problematic for passengers without contactless bank cards or those who will not be able to make use of railcards discounts programmed into their Oyster Cards.
Despite these issues, I look forward to this expansion. It will be great being able to just tap in and out at my local station (Reading) and not have to wonder if I am getting the best value for my money. It is also quite exciting to essentially "joining" London's vast railway network.
Speaking of financial changes, the Freedom Pass is also expanding out to Reading. While this will have a very positive impact on existing Freedom Pass holders in London, it will also highlight the fact that the pass is only available to residents of Greater London. This means that disabled passengers from Iver to Reading are not eligible for free transport on the TfL network, so Londoners can come to and from Reading for free, but Reading residents can't.
In theory, this makes sense, as the Freedom Pass is funded by the London Councils only. However, it is quite ridiculous that TfL and the relevant Berkshire/Buckinghamshire councils were not able to come up with a similar concessionary agreement, especially seeing how 3 of the 4 largest towns in Berkshire are directly impacted by this (Reading, Slough, and Maidenhead).
Finally, looking at accessibility, the three remaining inaccessible stations from Iver to Reading are set to become step-free by March 2020 (Iver, Langley, and Taplow). This will likely result in the curious case where all the stations outside of Greater London will have step-free access but none of the ones inside of it, except for Paddington. Nevertheless, works are now in full swing along the entire line, so it should not be too long before ANOTHER TfL service is fully step-free.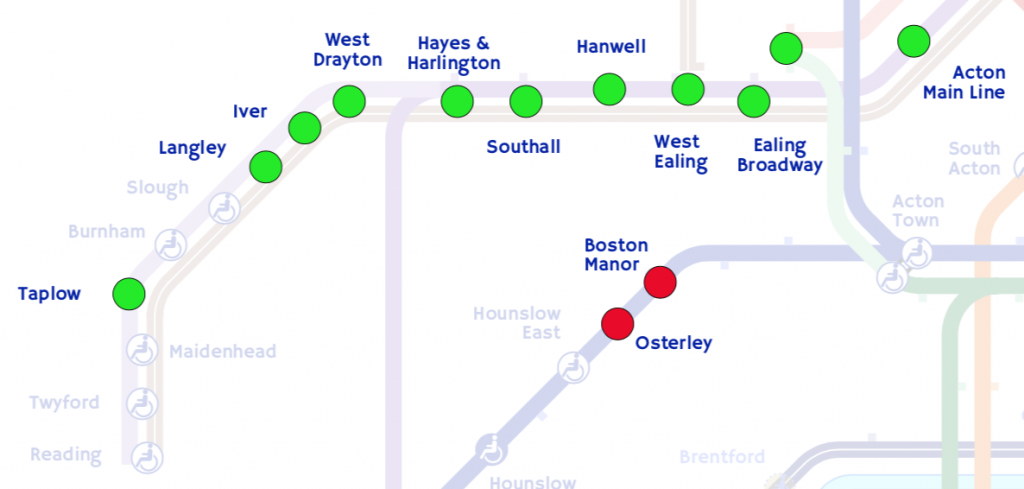 Early Victory for Crossrail Project
Focussing in on Central London, the latest (October 2019) issue of Modern Railways reports that the step-free access works on the Overground and District/Hammersmith & City lines at Whitechapel will be finished by Spring 2020. This is almost a year earlier than the latest opening date for the central portion of the Elizabeth Line, and would be a fantastic development for accessible transport. Whitechapel is an important interchange station and due to its segregated services, would have full level boarding access on all its platforms.
It is important to note that this is rather surprising news, given that Whitechapel is one of the more delayed new Crossrail stations (although not as bad as Bond Street). This does raise the question of whether we can expect other early openings for existing TfL lines that whose access works were included in the Crossrail projects. The remaining ones are the Bakerloo line at Paddington and the Northern and sub-surface (Metropolitan, Hammersmith & City, and Circle) lines at Moorgate.
Both of these stations are more advanced in completion than Whitechapel, so it would be great if they were able to open up the step-free access for these 5 Underground lines. This may not be the Elizabeth Line inauguration that TfL expected, but it would be a great way to show that TfL is serious about putting accessibility in the forefront.