These past few weeks have brought rare positive news for rail accessibility. From a new step-free station in East London to the first Oyster Zone expansion in 3 years, this is also a great opportunity to launch the new and interactive layout of the SfL Map.
Forest Gate
After countless delays, TfL Rail has gained its first step-free station since the rebranded service began in 2015. Forest Gate is now step-free for platforms 1-3, with only platform 4 still to go. This is not such a big problem, since platforms 3-4 are only used for passenger services during disruptions or limited late-night services. Nevertheless, it is hoped that the lift will be available as soon as possible.
Regarding its sister stations (Manor Park, Seven Kings, Maryland), these were meant to open shortly after Forest Gate. Unfortunately, it seems like they have all encountered delays and are expected to be ready by Spring.
Waterloo & City Line
Another delayed scheme (which really could open any second now) is the Waterloo & City line lifts at Waterloo station. With updated signage and new station maps around the concourse, the opening of the redeveloped portion of Waterloo keeps dragging on. Unfortunately, I had already updated the access changes on the SfL Map, so the line appears accessible. I have put a warning above the map, so please do not try to use this line until the warning is removed!
Oyster at Epsom
The first of this year's planned Oyster Zone expansions took place today as Epsom joins the PAYG network. Although the station will be outside the main 6 Oyster Zones, its addition will have a very positive impact for accessible travel. The nearest three step-free Oyster Zone stations (Ewell West, Ewell East, and Epsom Downs) all have very limited staffing, so having a large mainline station with full-time staffing like Epsom will definitely help passengers travel with confidence.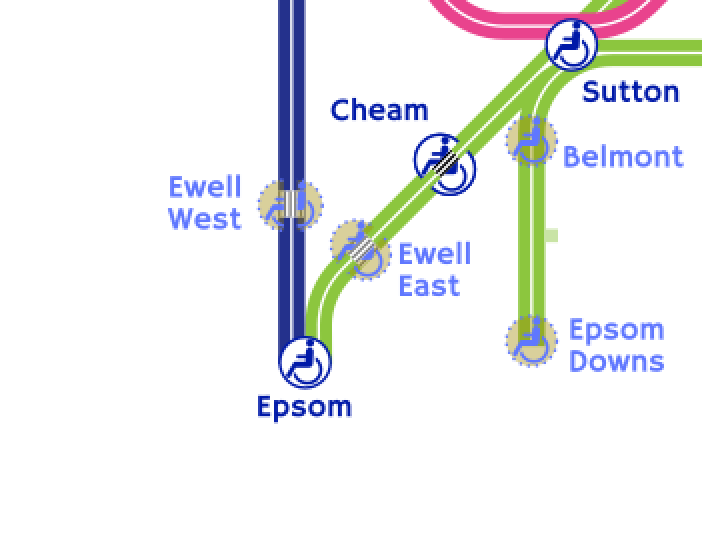 Partial Access at St Margarets
A rather small scheme has been announced at St Margarets in South West London. Being a rather small station surrounded by very large regional stations (Twickenham and Richmond), St Margarets is not the highest priority in terms of Access for All funding. Still, local councillors have been able to secure funding to open a step-free route to the westbound platform. This will allow for direct step-free travel from Waterloo. For the return journey, passengers will need to get off at Twickenham (due to become step-free later this year) to change direction.
New Map
I would now like to formally introduce the new SfL Map layout, which you can see here. The map is now hosted directly on the website, which allows for new interactive features. For example, I am in the process of adding detailed information for each station, which will pop up when a station blob is clicked.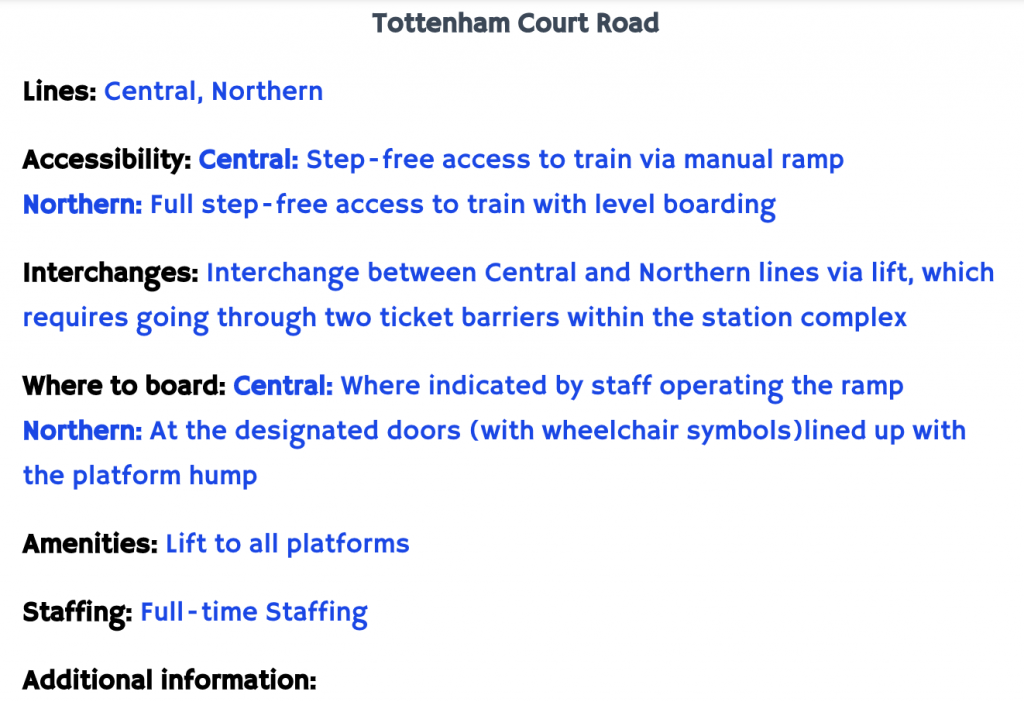 Also, the map features a toggle button to show the map of future stations. For those wishing to use these maps offline, there are two buttons where PDF versions of the two maps can be downloaded. Finally, the list of future step-free station is also now hosted on the website and can be found at the bottom of the page.
As always, please let me know what you think of the new map and if you have any suggestions or comments!