For the first time in many months, I set aside an entire day to document some of London's active step-free access projects. Although in the end I did not get to as many locations as I had hoped, it was great to see the progress at stations I've followed for years as well as at those that form part of newer programmes. Despite not physically getting to them, we also have updates for Underground stations such as Cockfosters, Debden, Amersham, and Knightsbridge, which appear to be at a much more advanced stage that expected, if the completion dates are to be believed.
Looking at redevelopment plans around London, is it disheartening to see that once again, not enough is being done to incorporate (or at least allow passive provision for) substantial step-free access at stations located next to these mega projects. Finally, I will have plenty of time to visit Underground stations very soon as I will be joining my husband Jon and the chair of Transport for All Alan Benson in the first ever "Step Free Tube Challenge"!
Crossrail Updates
Despite being a colossal project spanning the entire width of Central London, it is frustratingly difficult to get decent pictures showing the progress at the new Crossrail stations. Nevertheless, I managed to get a decent glimpse at the new entrances at Paddington, Bond Street, Tottenham Court Road, Farringdon, and Liverpool Street (including the western Moorgate entrance).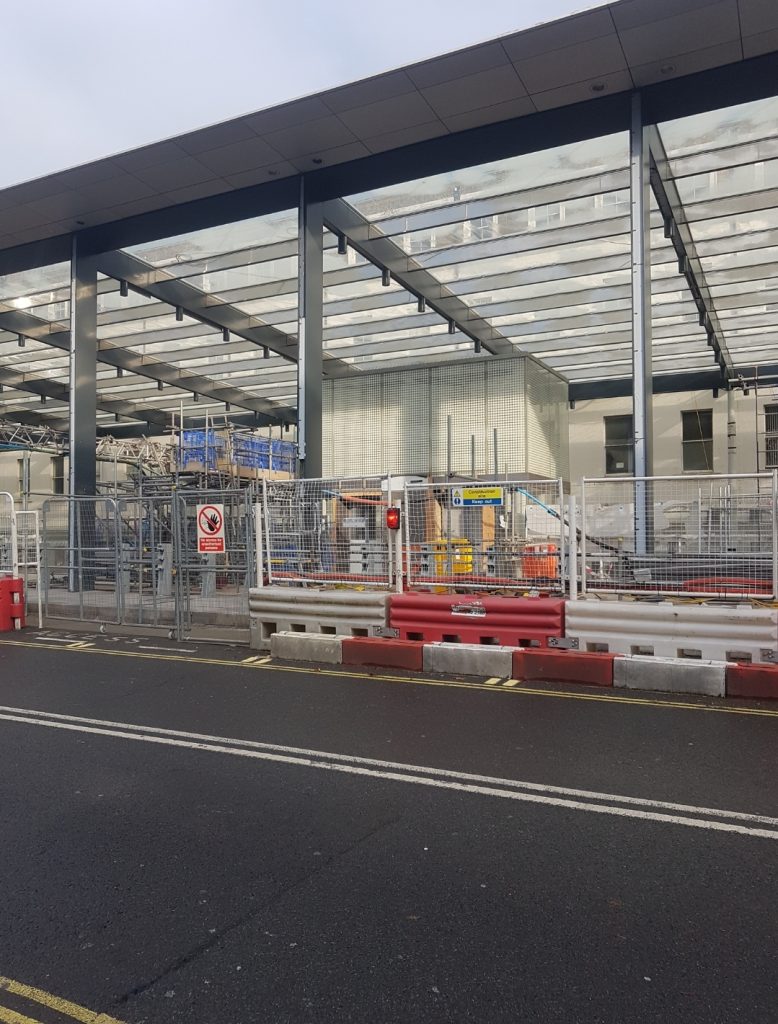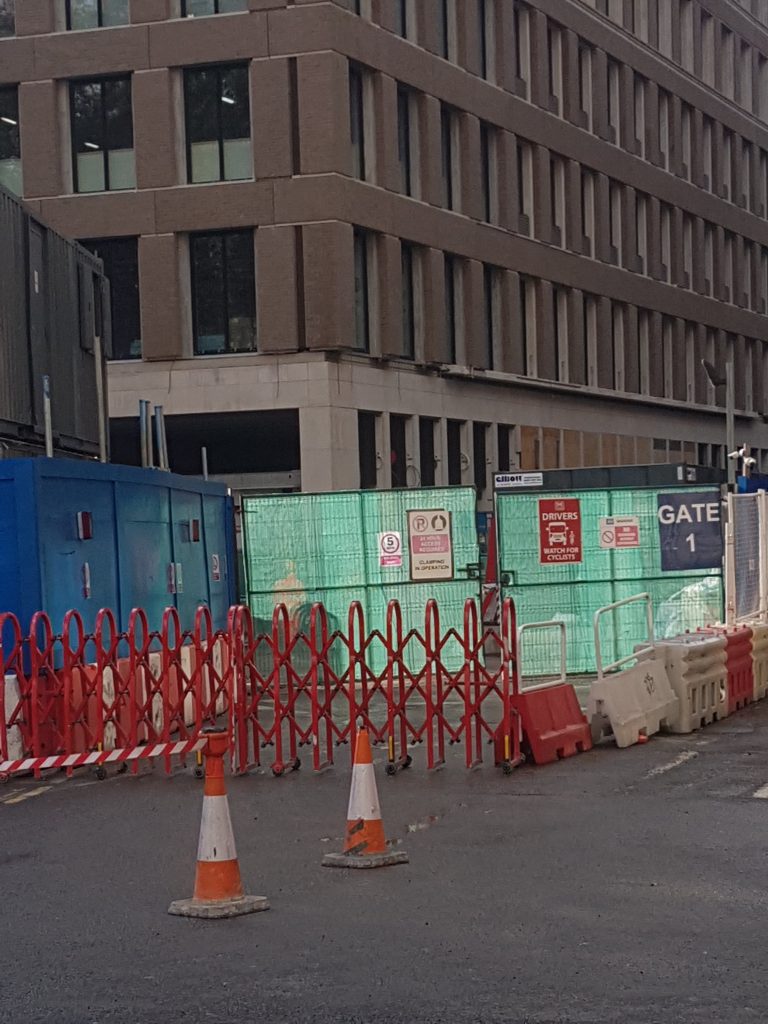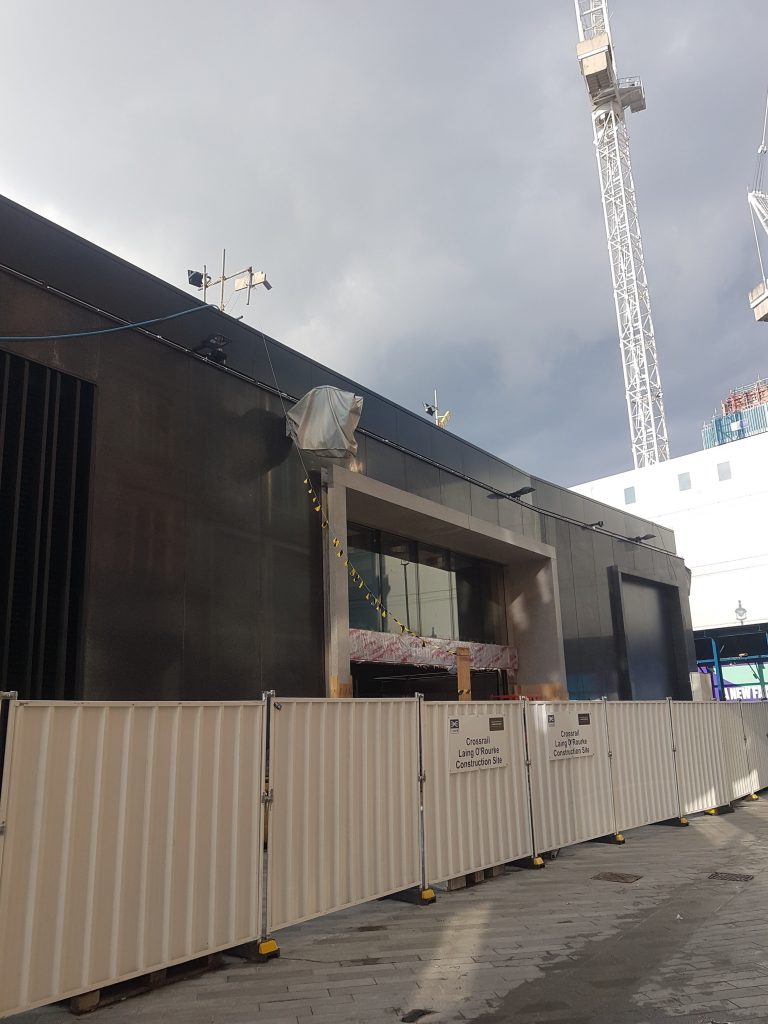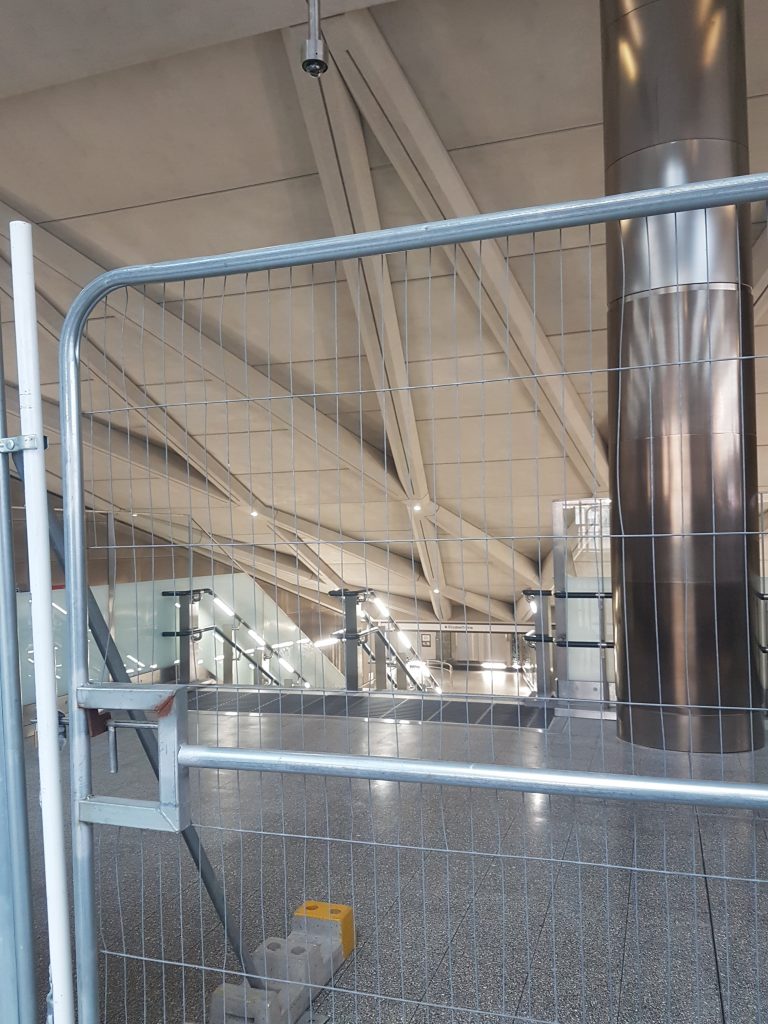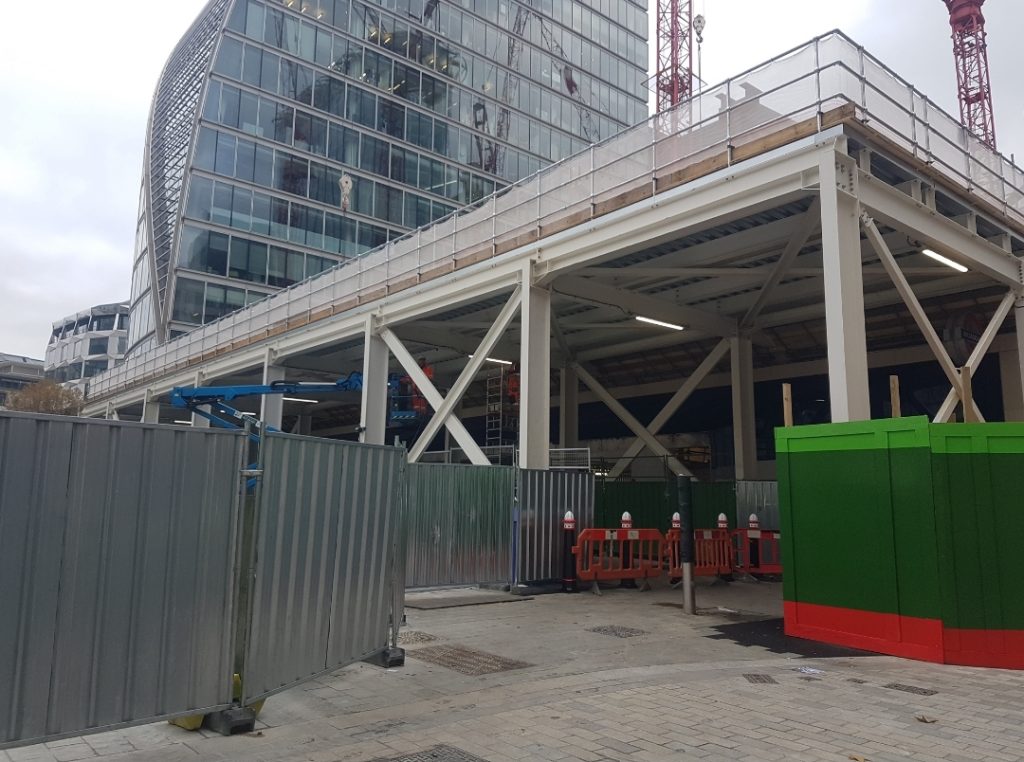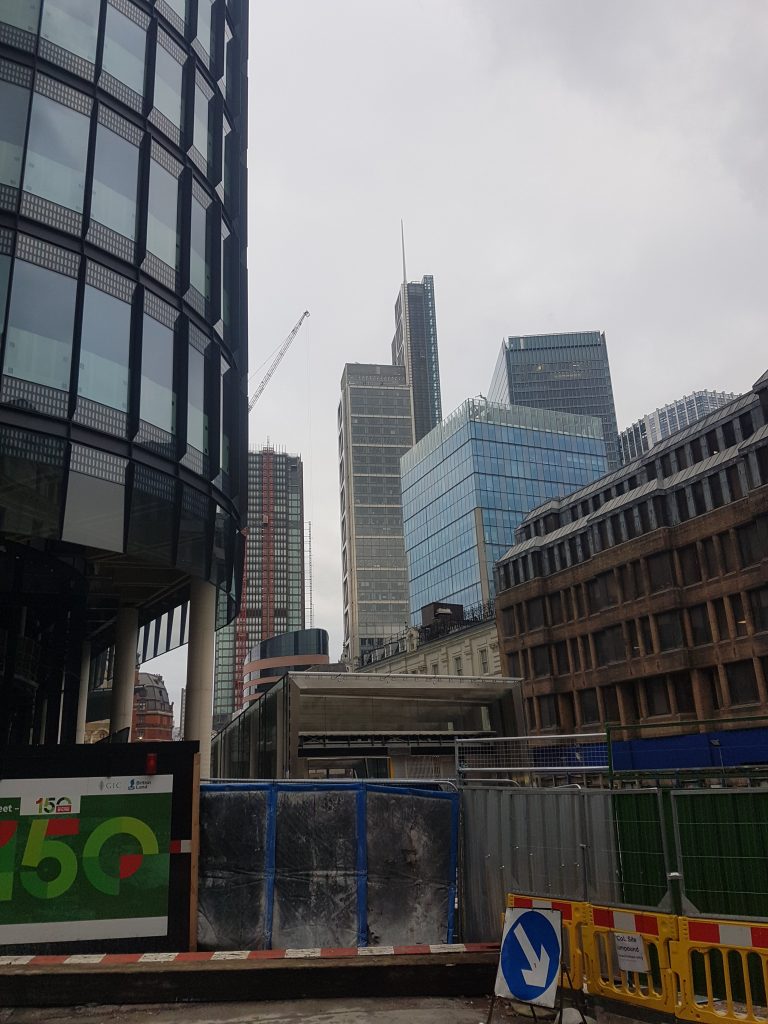 While most of the internal work is nearing completion, there is still plenty of activity at street level with developments rising above the new entrances and extensive streetscaping to ensure better accessibility and passenger flow. Unfortunately, this does make it seem like the stations are less complete than they actually are. With roughly a year before the earliest opening date for the Elizabeth Line, we should start seeing more and more hoardings coming down, as they have at Farringdon.
For example, there are hoardings up next to the eastbound sub-surface Underground platform at Liverpool Street. These, despite being located next to the escalator leading to the Central Line, don't appear to be hiding lifts, but instead seem to lead to a corridor that connects to the Crossrail entrance. Once this corridor opens, there will be an alternate exit instead of the woefully unsuitable single lift that serves the entirety of Liverpool Street station.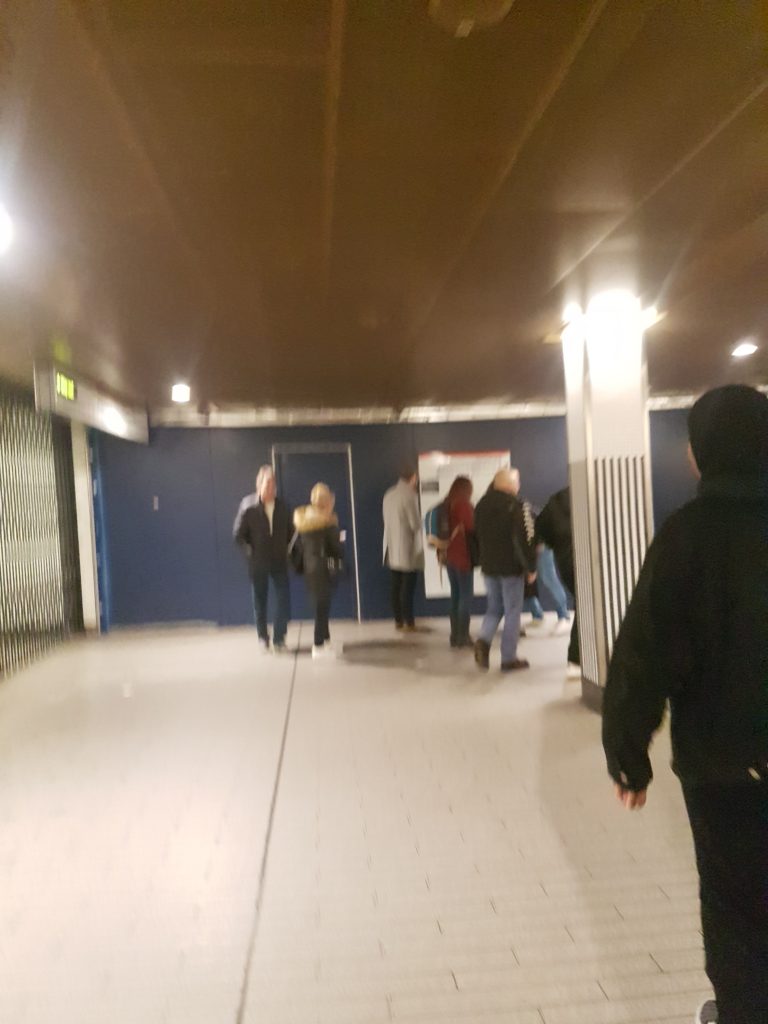 Bank Station
Moving away from Crossrail-related news, I went to the heart of the Square Mile to check out the progress at Bank station, where work is moving surprisingly quick to add a brand new entrance that will bring step-free access to the Northern line and the DLR. Due to the scale of the works, the existing Underground station is a bit of a nightmare, with hoardings and closures turning the already chaotic station into a real-life labyrinth. Being relatively unfamiliar with Bank, it took me around 15 minutes to exit the station and reach street level!
Passing through the new entrance, I was surprised to see that the above-ground structure was so advanced (I half-expected to see a gaping hole still). Unfortunately, due to scheduling conflicts with the Northern Line Extension to Battersea Power Station, we will have to wait until 2022 before the works are completed. Once the new entrance finally opens, three out of the 5 sets of platforms at Bank-Monument will have step-free access, excluding the Central and District/Circle lines.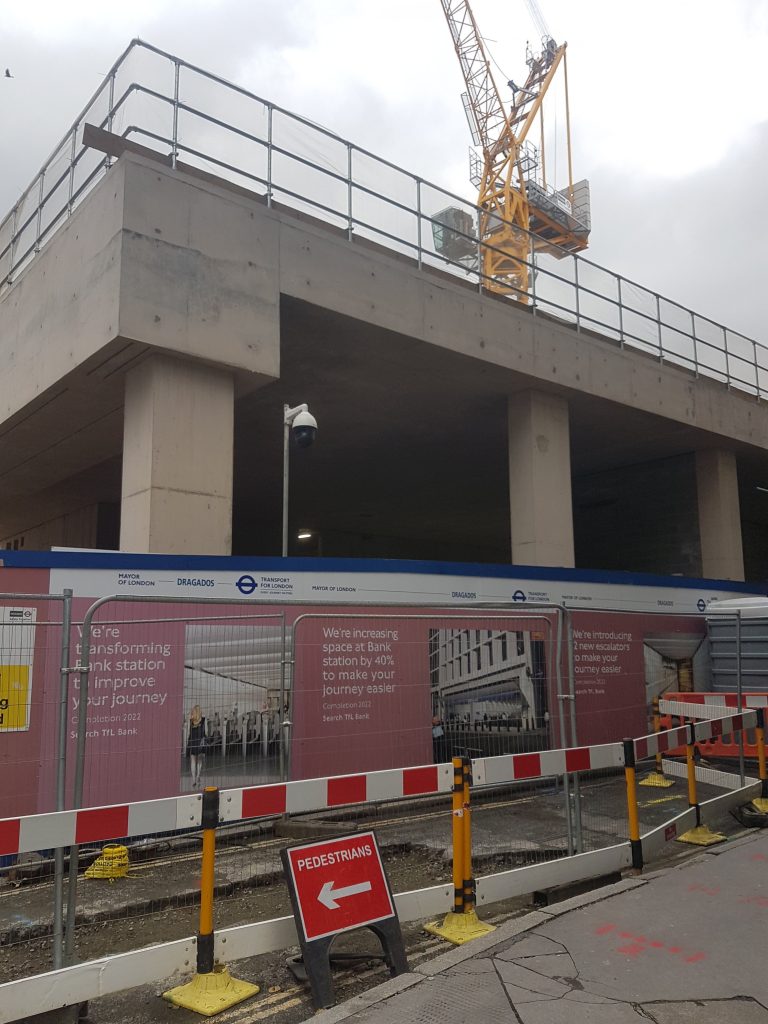 Waterloo & City Line Post #1000?
I then decided to check out the infamous Waterloo & City line, the Underground line that TfL and Network Rail seem to have spent millions on only to pretend that the line is not accessible.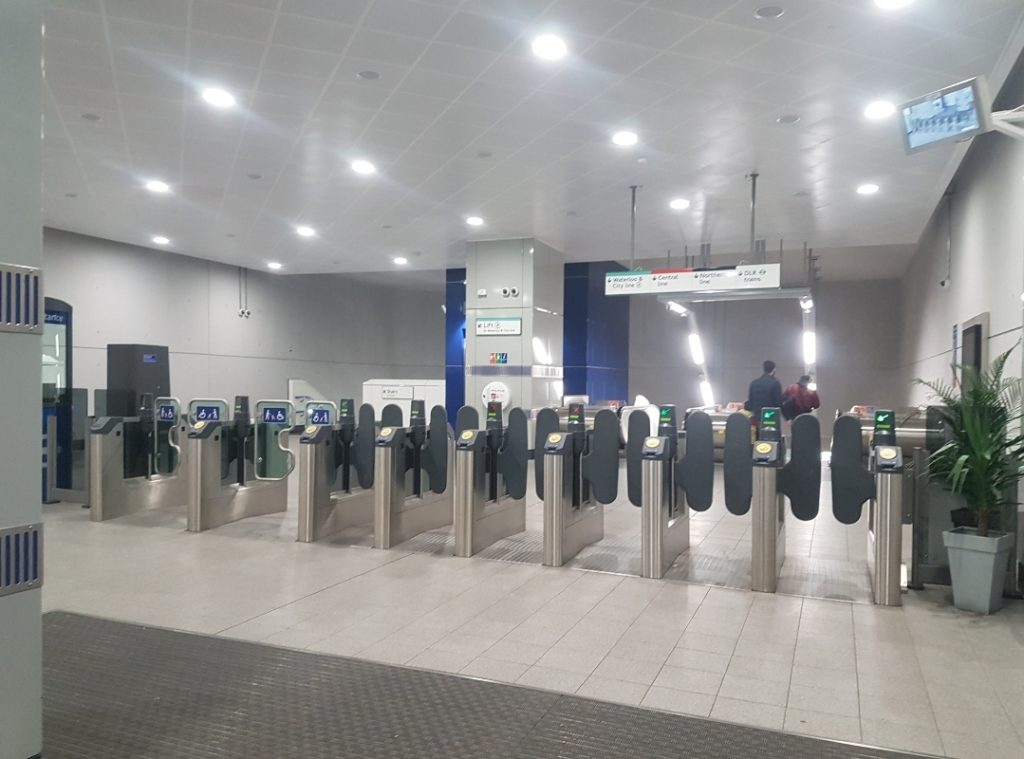 In reality, the W&C line has step-free access at both Waterloo and Bank, although as I've mentioned repeatedly, the Waterloo entrance is currently only open during peak-time. This means that step-free access is very limited and actively discouraged by TfL. As for the platforms themselves, it is interesting to see that all of the platforms have platform humps, but unfortunately, the resulting horizontal gap is just beyond the designation of level boarding. This is the same problem that the Central line has, as its train doors block the installation of an outer level footstep.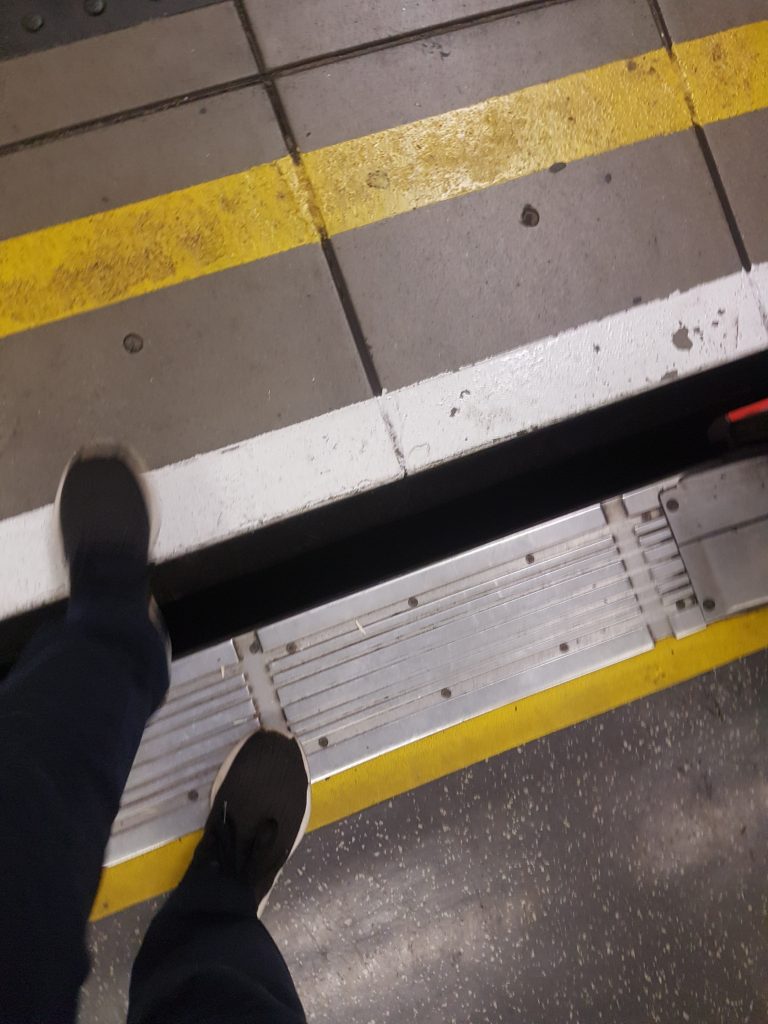 So while larger wheelchairs may be able to board unassisted, I will have to change the designation of this line to ramped access to reflect that there are many who would struggle to clear the gap. So close but yet so far! There are also small boarding ramps at both stations but they still don't seem to be in operation. It seems overall that TfL did not really think through how step-free access would work on this line, and I have yet to hear of any wheelchair user successfully using it. Nevertheless, I do have hope that this whole debacle will be fixed once the new entrances into Waterloo via the under-construction shopping centre are opened and access to the W&C is kept operational all day.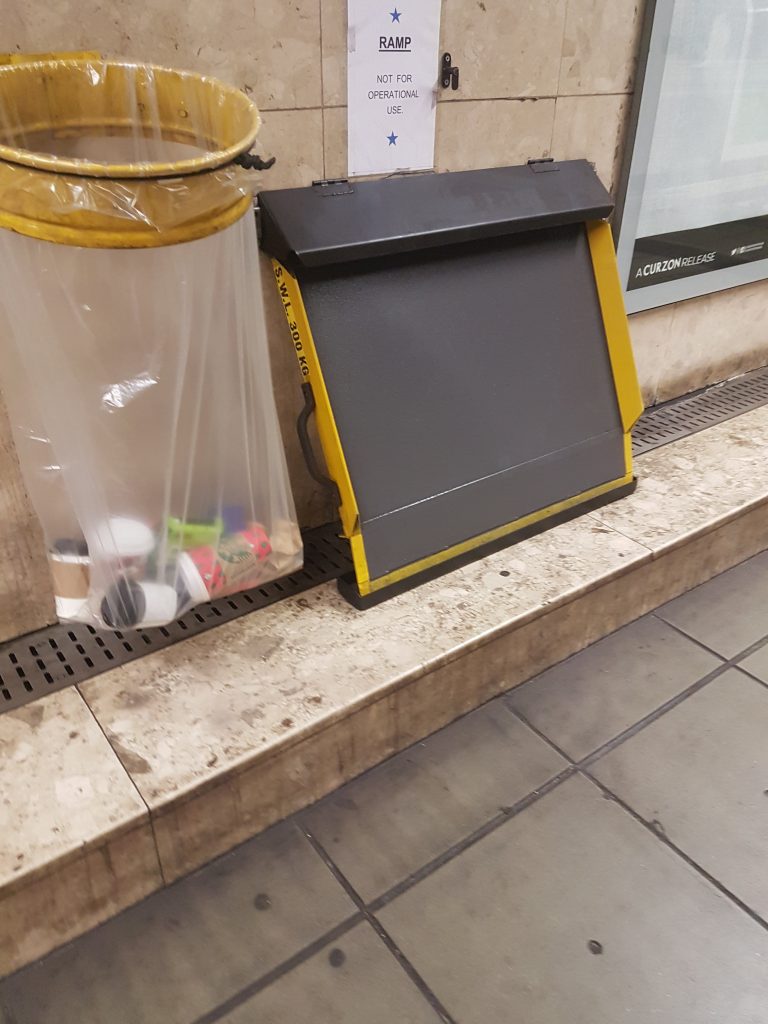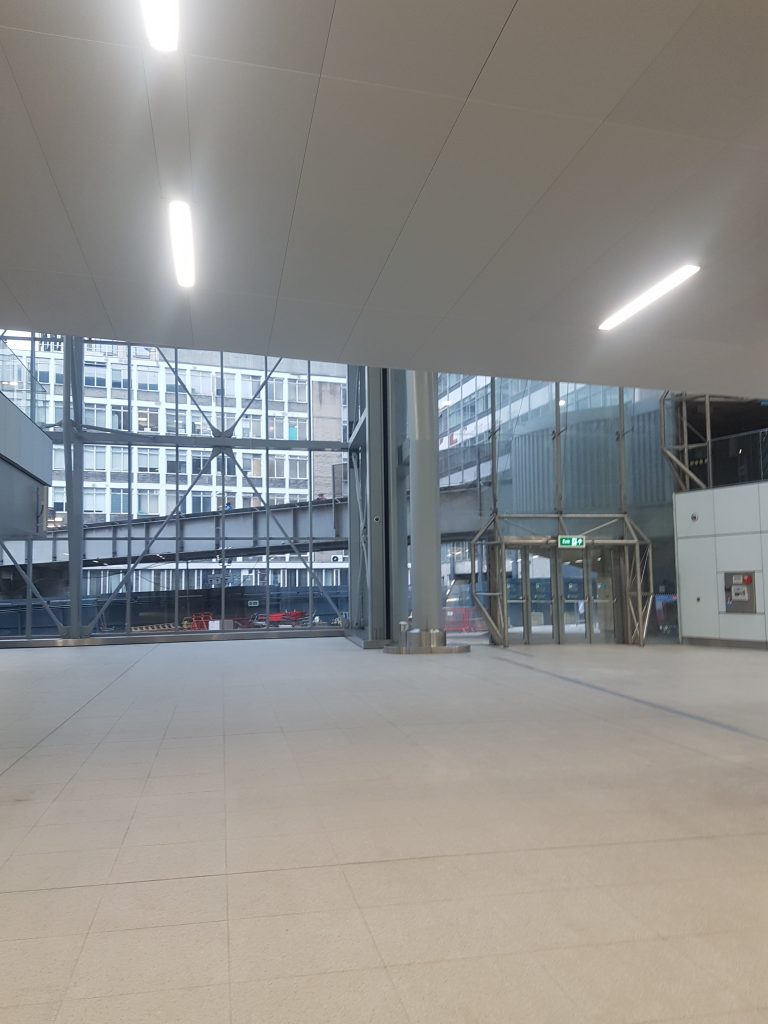 Surburban Station Spotting
From Waterloo, I left Central London and made my way to several suburban step-free access scheme, including Twickenham, Osterley, and Ealing Broadway. All are in different stages of completion, with Twickenham being weeks if not days until becoming fully step-free, Osterley setting up its foundations, and Ealing Broadway putting up the steelwork for the new lift shafts.
Twickenham

Twickenham
Osterley

Osterley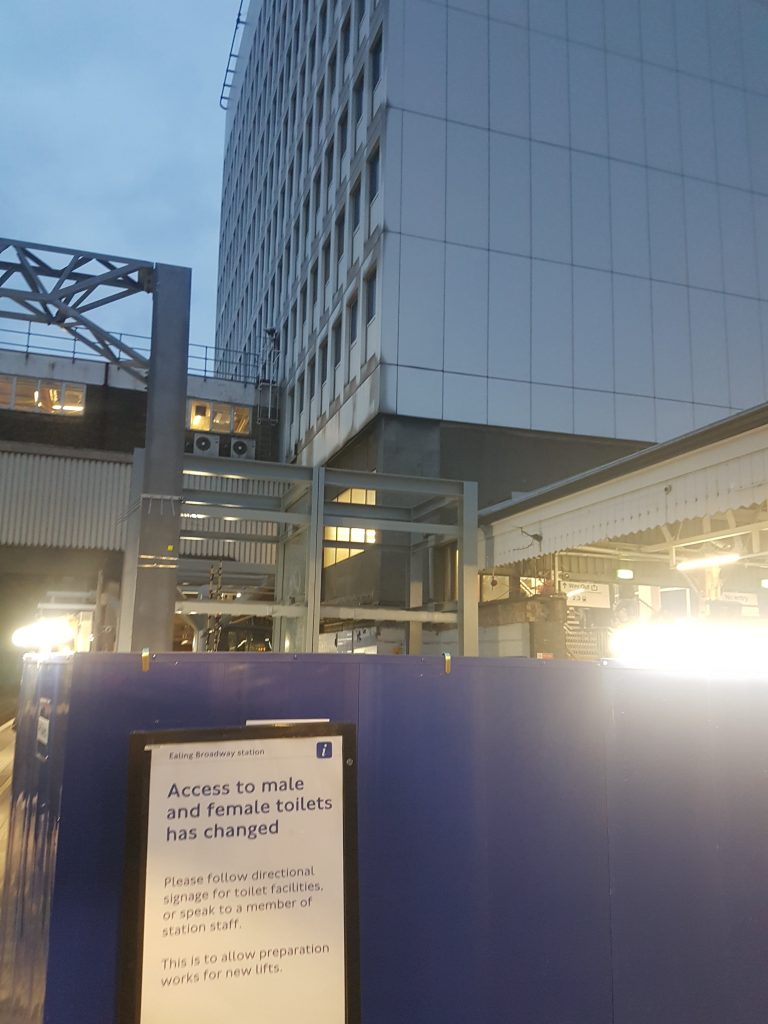 Unnecessary Improved Boarding
One thing that I found interesting during my journey was how some non-step-free stations had recently received boarding ramps and platform humps for little discernible reason. For example, Liverpool Street's Central Line platforms have boarding ramps despite there being no sign of any lift construction anywhere on the platform, while Turnham Green has platform humps for the District line, which does not really help with any interchange or anything.
Ramp at inaccessible Liverpool Street

Level boarding at inaccessible Turnham Green
What About Acton Town?
On the other hand, I wonder why platform humps are not used for the District line at nearby step-free Acton Town, which has a nearly identical platform arrangement to Turnham Green and Hammersmith. I suspect that maybe TfL wants to keep the platform flexibility at Acton Town and not fully restrict the District and Piccadilly services to two platforms each, but Hammersmith managed to add platform humps to no fanfare. However, there are unconfirmed rumours that the Ealing Broadway branch of the District line will move to the Piccadilly line, which would explain why TfL may not want to invest in platform humps only to get rid of them in a few years.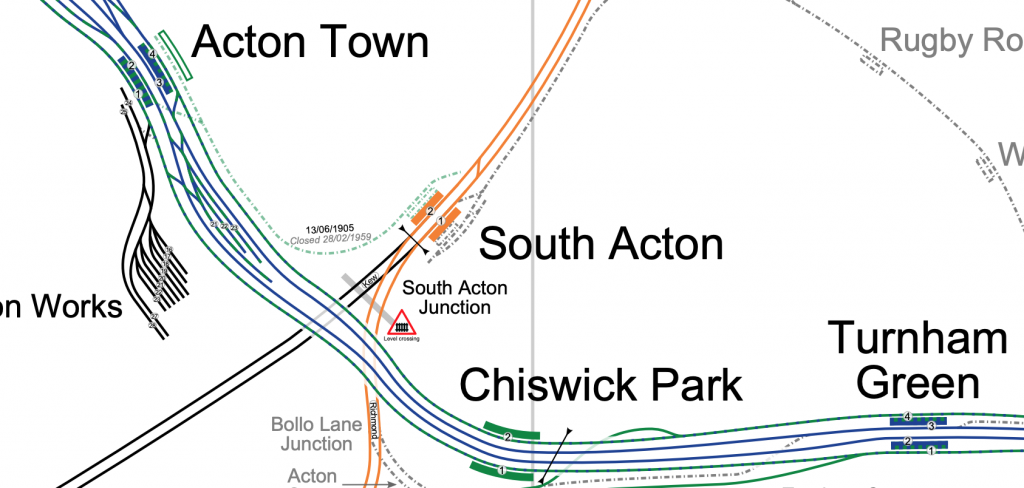 Additional Schemes in the Short-Term
Some additional step-free access works are moving forward at the outer edges of the Underground nework at Debden, Amersham, and Cockfosters, all of which appear to be on track for a Spring 2020 completion. Back in Central London, works at Knightsbridge on the Piccadilly line are tied to the redevelopment of a third of the Knightsbridge Estate. The video below shows the time lapse of the aboveground works, due to be completed in 2021.
Insufficient Regeneration Schemes
Notting Hill Gate
With regards to regeneration projects, unfortunately not all of them take step-free access into account. Previously it was reported that Notting Hill Gate on the District/Circle and Central lines was being made step-free as part of a major housing redevelopment. However, now it turns out that this scheme will only include step-free access to a single platform on the District/Circle lines, and even then, the article fails to mention lifts entirely, referring only to an escalator. This is completely unacceptable, as step-free access here is badly needed. There are currently no step-free stations on the Central line between Greenford and Bond Street, and no step-free stations at all in the northern portion of Kensington. It feels like a massive missed opportunity to allow this disruptive scheme go ahead for so little in return.
Oxford Street
Similarly, there is a £3b regeneration scheme around Oxford Street, only this one fails to mention any further transport improvements apart from Crossrail, which has nothing to do with this project. With the extensive plans spanning from Marble Arch to Tottenham Court Road, it is surprising that nothing is being mentioned about adding passive provision for step-free access at Oxford Circus station. While it's true that there are Crossrail station entrances 250 m (Bond Street) and 550 m (Tottenham Court Road) away from Oxford Circus, Oxford Circus badly needs step-free access because of the Victoria Line. Even after Crossrail, there will be no direct step-free connection to the West End from some of the UK's largest railway stations (Victoria and the King's Cross St Pancras complex).
This is somewhat ironic, as the plans, which were approved by the Mayor of London, boast about quick access to Paris and Amsterdam via Heathrow while conveniently ignoring the fact that Oxford Circus is 3 stations away from St Pancras International, which likely has much better journey times after taking airport travel times into account. Also, it is curious to also see the announcement boast about continuing the removal of bus routes from Oxford Street down to 4 once Crossrail opens. Crossrail will not fix all transport problems for Oxford Street, and it seems short-sighted to not at least consider that Oxford Circus needs a significant redevelopment sooner rather than later.
Step Free Tube Challenge
Finally, I have exciting news regarding a tube-related fundraising event taking place next week. Inspired by the Tube Challenge, which involves visiting all 270 London Underground stations in the shortest time possible, DMD Pathfinders and Transport for All are joining forces to take part in the first ever Step Free Tube Challenge!
Due to the increase in journey time because of the limitations of step-free access in London, it was decided to split the route into two, with Jon completion one half of the route, and Alan doing the second half. The finishing point for both routes is Uxbridge, so it'll be a race to the finish! The funds raised for this event, held on International Day of Disabled Persons on 3rd December, will be used to create a comprehensive accessible transport guide. This guide is meant to include all modes of transport in London, and cover everything from level boarding trains to taxi services. Please consider donating here for this ambitious event!