After a long year of progress and delays, we are now nearing the end of 2019 and looking to 2020 for more advances in rail accessibility. As I mentioned in my previous post, the first ever Step Free Tube Challenge was completed on 3rd December. Following successful completion, there are plans to continue the tradition for next year, albeit with new routes to accommodate new step-free stations.
With the start of the December timetable change on Sunday, London has grown a little bigger to incorporate parts of Berkshire and Hertfordshire into its Pay-As-You-Go (PAYG) Zone. Although these additional stations are not yet fully absorbed into the zone, and there are still issues with the lack of Oyster Card validity, this still represents an important step towards accurately portraying London's immense metropolitan area. Finally, a blurred chart in a casual picture may give us the most detailed schedule yet for the 12 suburban Underground stations that are meant to be step-free by the end of next year.
Step Free Tube Challenge Review
First of all, massive congratulations to my husband Jon Rey-Hastie and to Alan Benson for becoming the first participants to complete the Step Free Tube Challenge. With a combined journey time of over 21 hours, it was a grueling marathon that tested the two participants' endurance and took them out of their comfort zones and to areas of Greater London that they had never visited before. Here is the full collection of update tweets throughout the challenge, showing a play-by-play account of the challenge. Additionally, Alan has written a wonderful post of his experience doing the challenge. Finally, I would like to thank everyone who played a part in making the first Step Free Tube Challenge a success, especially the two TfL managers, Musa and Gary, who spent all day with us in the respective routes getting first-hand experience in step-free travel in London.
New London PAYG Extensions
You will notice that the SFL Map has three new sections, now reaching Reading, Luton Airport Parkway, and Welwyn Garden City. The first is due to TfL Rail taking over the old GWR Paddington to Reading local service, while the other extensions are due to contactless payment being extended on Great Northern and Thameslink over the past few months. I debated whether I should add these extensions at this stage, as they are not quite yet on par with the rest of the London rail network. For example, none of these extensions support the use of Oyster Cards, relying only on contactless bank cards (This will become available on 2nd January for the Reading extension).
Furthermore, it will take until mid 2020 for these new sections to support fare capping. Taken together, this means that passengers may actually end up paying significantly less by using paper tickets. For example, I cannot get a rail card discount using contactless payment travelling from Reading, and without any fare capping, the £20 I would pay for just the Reading to Paddington off-peak return ticket using contactless does not cover any further journeys within London. On the other hand, it costs around £16 to get a London Travelcard paper ticket from Reading using a rail card. And so, it seems a bit misleading to suggest that contactless will be immediately beneficial, and I will likely not use it until fare capping is introduced, if at all.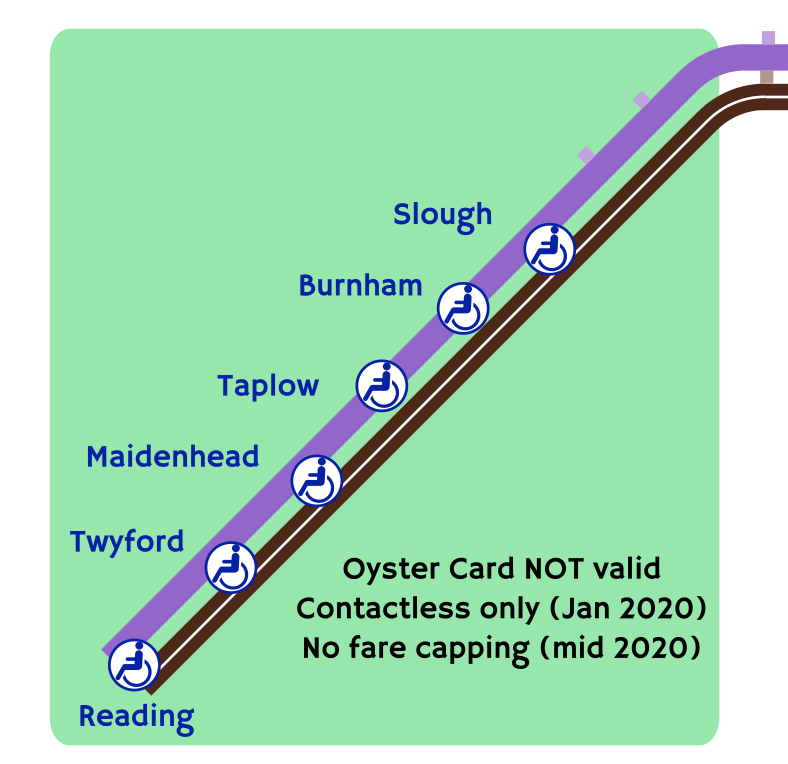 TfL Rail to Reading
With regards to the TfL Rail expansion itself, it unfortunately seems to have been launched with significant disruption, with delays, cancellations, and even reports of stations being skipped. Most of this was attributed to a signal failure near Paddington, and GWR's new timetable was also affected. Hopefully both timetables can stabilise throughout this week. For a more idealised account of what SHOULD have happened yesterday, I recommend reading this piece from diamond geezer. In all seriousness, one of the important side effects of this new TfL service is the full-time staffing of stations, enabling spontaneous travel from first to last train at all accessible stations.
New Lifts at Crossrail East and West
Speaking about TfL Rail, both Goodmayes and Taplow are now step-free from street to platform (requiring ramps to board)! Although there was no announcement when the lifts at Goodmayes were opened a few weeks ago (only when one of the lifts broke), Taplow was actually included in Sunday's press release. With this addition, all the stations between Reading and Slough are now step-free. Across the course of next year, 9 stations are due to become accessible, resulting in a fully accessible corridor all the way to Paddington. Here are some pictures at Taplow.
TfL Step Free Programme Timeline
A few weeks ago, I stumbled upon a tweet from Deputy Mayor of London Heidi Alexander showing pictures of the TfL team working on step-free access schemes.
The pictures were fairly interesting themselves, showing some renders of the completed schemes. However, one thing that caught my attention was a small and blurry chart, showing the lift completion schedule of the 12 Underground stations due to be made step-free next year.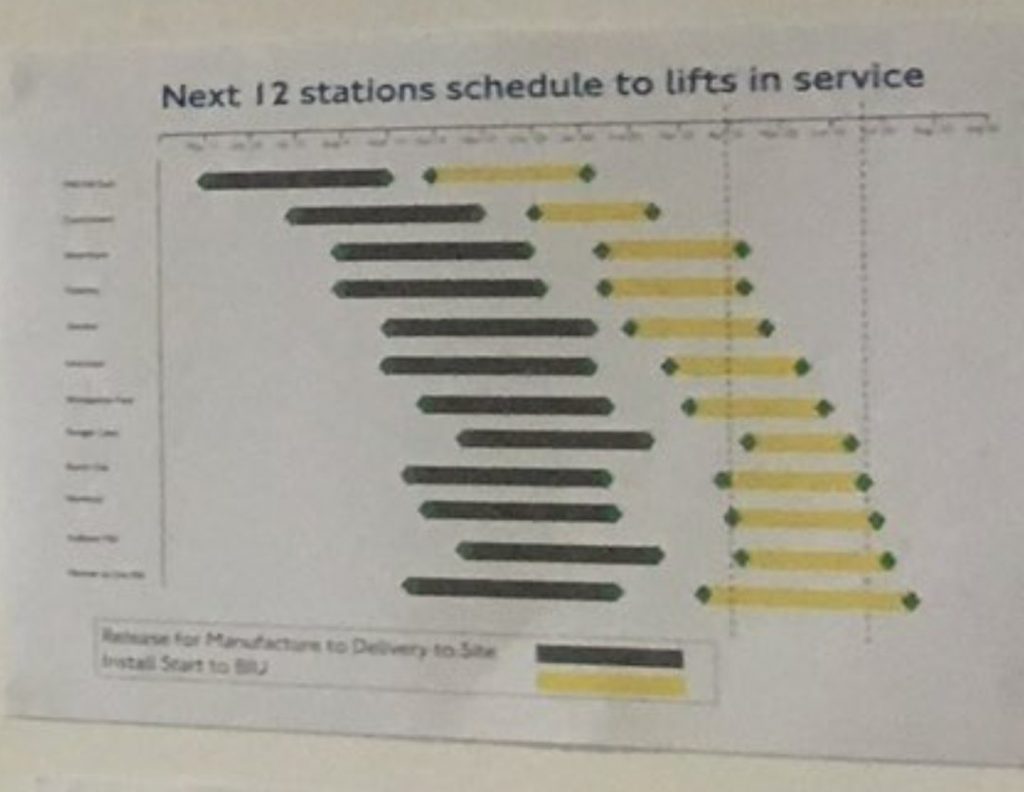 This is quite fascinating as there has not really been a concrete publicised timeline for the delivery of each step-free access work. And so, I decided to remake the chart as closely as possible, despite being nearly illegible, and the end result is: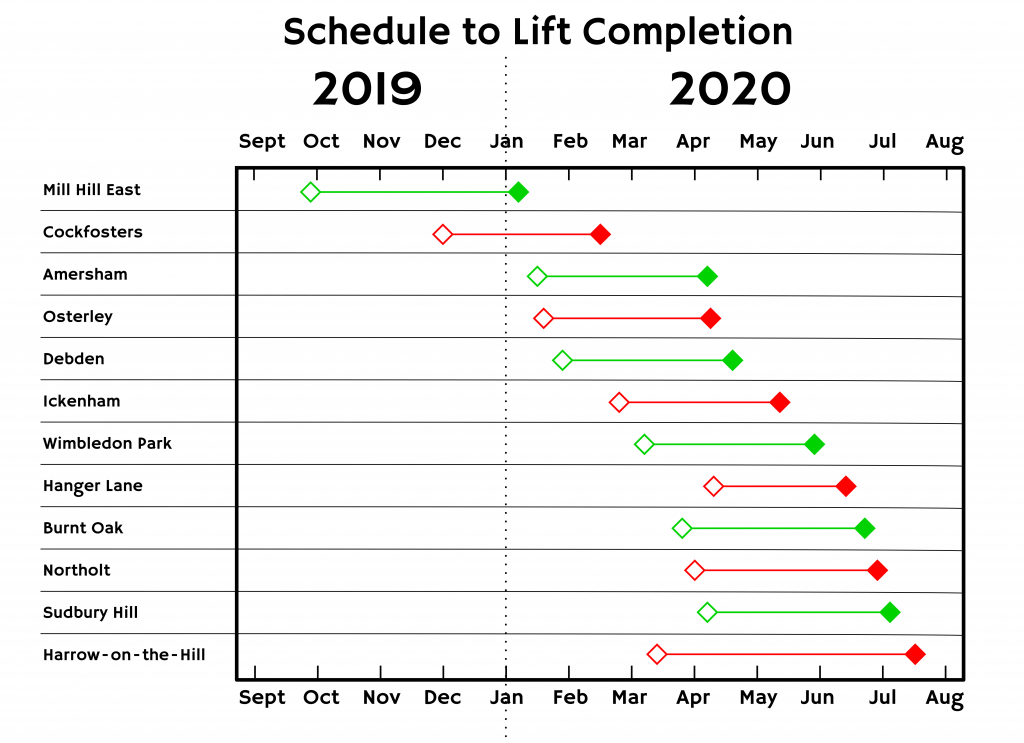 Of course, projects can and do fall behind schedule, but if the actual timeline is anything like this chart suggests, it will be an amazing feat to see nearly 5% of all Underground stations become accessible within the span of 7 months, from January to July 2020. In order of completion, the 12 stations are Mill Hill East, Cockfosters, Amersham, Osterley, Debden, Ickenham, Wimbledon Park, Hanger Lane, Burnt Oak, Northolt, Sudbury Hill, and Harrow-on-the-Hill.
The remainder of stations in this project, which include Rickmansworth, Park Royal, Ruislip, North Ealing, Boston Manor, Snaresbrook, were deferred until 2023-2024, so it is a bit disappointing that this level of momentum will not last beyond next year. Instead, subsequent years will focus on the completion of Crossrail and some of the larger schemes in Central London, including the Bank upgrade, Northern line extension, and Elephant & Castle.
Nevertheless, I look forward to this rapid-fire series of lift openings, and hope that a new step-free access programme will be announced before long.
Liverpool Street-Moorgate?
In other news, IanVisits went on a site visit last week to Crossrail's Liverpool Street station. Similar to Tottenham Court Road, the station looks almost completely finished, including the connections to the Underground lines at Moorgate station. One thing that will be very interesting will be whether Liverpool Street and Moorgate, connected by the Crossrail station, will be rebranded as a colossal single station complex similar to Paris's Chatelet-Les Halles station. Here, two separate stations, Chatelet and Les Halles, were combined when the Crossrail-like RER station opened in between the Metro stations.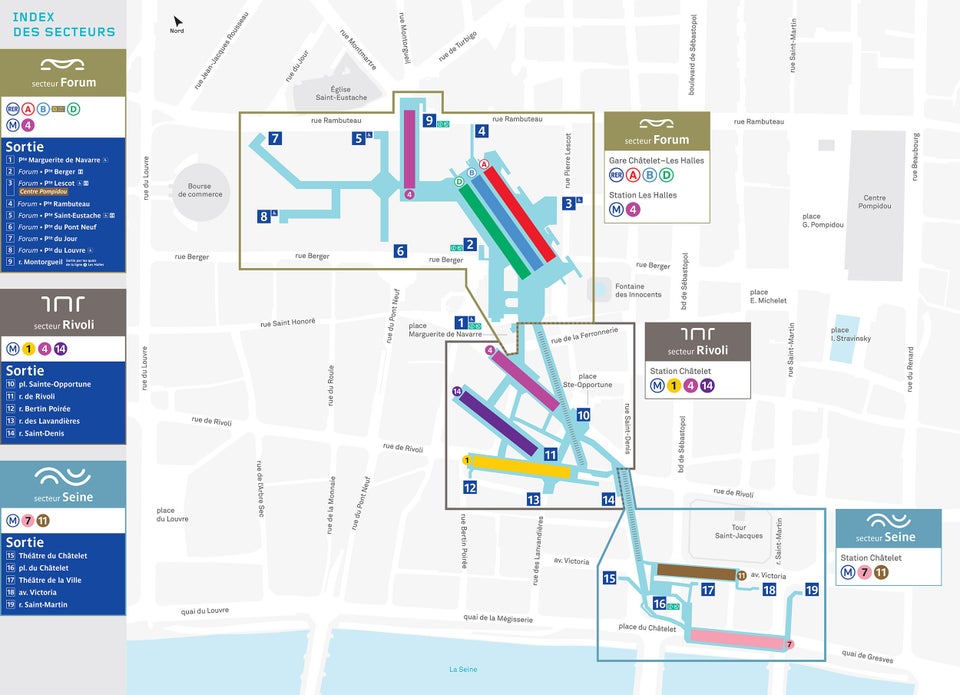 New Entrance at Finsbury Park
Finally, a new entrance to Finsbury Park station has opened today, adding a new step-free route into the labyrinth-like station. All we need now is step-free access to platforms 7 and 8 to have a fully step-free station.
I don't foresee any further step-free access works opening this year, although I am also happy to be proved wrong. And so, I will be back early next year to cover all the developments in what should be a very busy year for accessibility!