Welcome to the third part of my Future Step-Free Stations series. Please click here if you would like to read the intro.
| Station | Line | Scheduled date |
| --- | --- | --- |
| Paddington | Elizabeth, Bakerloo | December 2018 |
| Bond Street | Elizabeth | December 2018 |
| Tottenham Court Road | Elizabeth | December 2018 |
| Farringdon | Elizabeth | December 2018 |
| Liverpool Street/ Moorgate | Elizabeth, Northern, Met, Circle, H&C | December 2018 |
| Whitechapel | Elizabeth, Overground, District, H&C | December 2018 |
| Canary Wharf | Elizabeth | December 2018 |
| Custom House | Elizabeth | December 2018 |
| Woolwich | Elizabeth | December 2018 |
These stations are the cornerstone of the Elizabeth Line, providing a much-needed increase in capacity and decrease in journey times through Central London. Unlike their suburban counterparts, most of these stations are very large complexes, each providing interchanges with multiple lines. Except for Custom House, all of these stations are located deep underground and are fitted with platform-edge doors for extra protection. As they are newly-built and their platforms will only be used by the new Elizabeth line trains (Class 345), level boarding will be available throughout the length of the train, giving wheelchair-users complete access to large swathes of Central London.

Elizabeth Line stations in Zone 1
Currently, Paddington is relatively quite an isolated station, despite being a prominent and famous London terminal. Even the station itself appears to be tucked away from the rest of the city.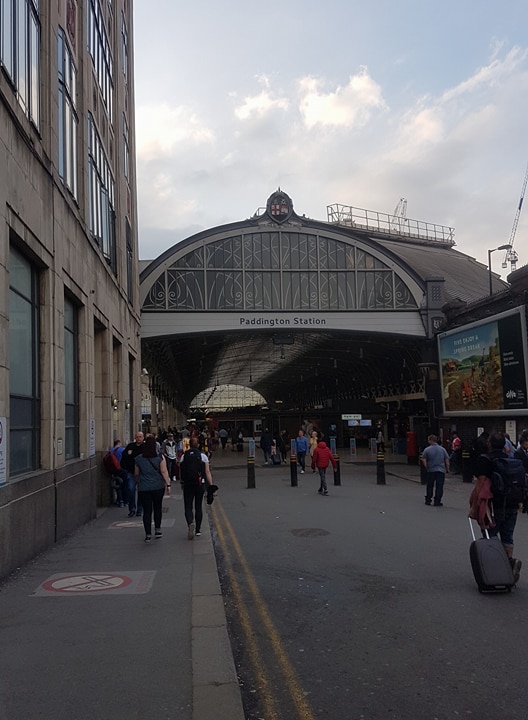 Main entrance to Paddington Station
To get to Paddington on the Tube network, the options for someone without mobility restrictions are to go around the Circle line route or take the Bakerloo line, which does not take a direct route to Paddington (instead heading towards Regents Park, turning sharply west, and then following the Circle line)  and has many stops along the way. This is unlike other terminals like Victoria, Waterloo, and King's Cross St Pancras, where their Underground lines seem to prioritise links to these massive interchange stations. For a wheelchair user, the Bakerloo line is not accessible at Paddington, while the rest of the "step-free" platforms feature a variable gap (Circle/H&C) and eastbound-only access (Circle/District). To top it all off, these two accessible stations at Paddington are located at opposite ends of the National Rail station, making any trip to Paddington a recipe for disaster and confusion. The Elizabeth Line will radically change this, as it will directly connect Paddington to the West End, City of London, and Canary Wharf.
A fact that has not been widely discussed by TfL is how the Elizabeth Line will be very well complemented by Thameslink services. While the Elizabeth line runs east to west, the Thameslink core can be seen as its north to south counterpart, as it also crosses London and connects important London terminals (in this case King's Cross St Pancras, Blackfriars, and London Bridge) while providing level boarding via platform hump. Farringdon, which is where the lines will intersect, will also become a major interchange station, with direct trains to Reading, Brighton, Cambridge, and three major airports (Heathrow, Gatwick, and Luton).
The date of completion for the core Elizabeth line stations is set to December of this year, which is when the first stage of the line opens. Seeing as this will be a highly-publicised event, TfL will be keen to have all the works fully completed by then. Indeed, the stations have already begun to take shape.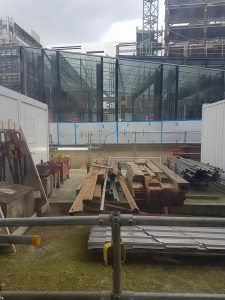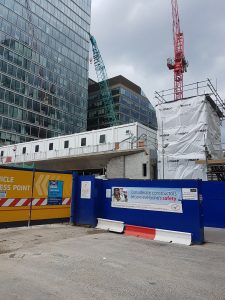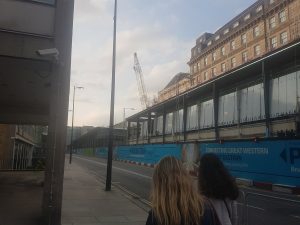 Above-ground works at Liverpool Street (top left), Moorgate (top right), and Paddington (bottom) for the Elizabeth Line
One important by-product of the new Elizabeth line stations is that their construction allowed for existing TfL lines to become accessible at those stations too. For example, the Overground and the District/H&C lines will get full-step free access at Whitechapel, while Moorgate and Liverpool Street stations will become a single station complex since the Elizabeth Line platforms will be long enough to reach ticket halls at both existing stations. In my opinion, this group of stations will be the most transformative for wheelchair-users, as the stations will reach key tourist destinations, important commercial districts, and prominent job centres.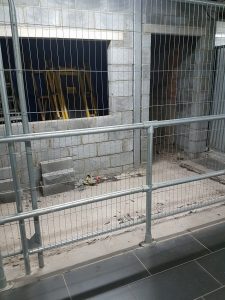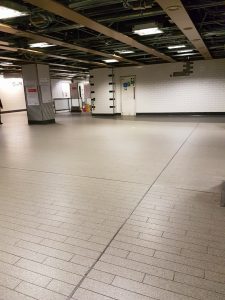 Step-free access work and refurbishment at existing Moorgate (top) and Liverpool Street (bottom) stations
Some of these works on existing stations have already opened, as Tottenham Court Road and Bond Street Tube stations now feature level boarding onto the Jubilee and Northern lines, and step-free access via ramp on the Central line. The pressure is now on for the rest of the mega-project to be delivered successfully!
Be sure to check out the next post focusing on other new stations around London!