I am delighted to announce that I am featured in the latest issue of RAIL (Issue 866)! My tiny insert, shown below, is part of a larger article written by railway engineer Gareth Dennis which delves into the risks posed by the platform-train interface (PTI) and the many challenges that prevent an easy solution to issues such as level boarding and accidents.
As you all know, level boarding is a topic that is extremely important to me, so it brings me great pleasure to see a growing interest in it within the rail industry. I am also thrilled to have the chance to be involved in pushing for better accessibility and raising awareness.
You can read my insert below: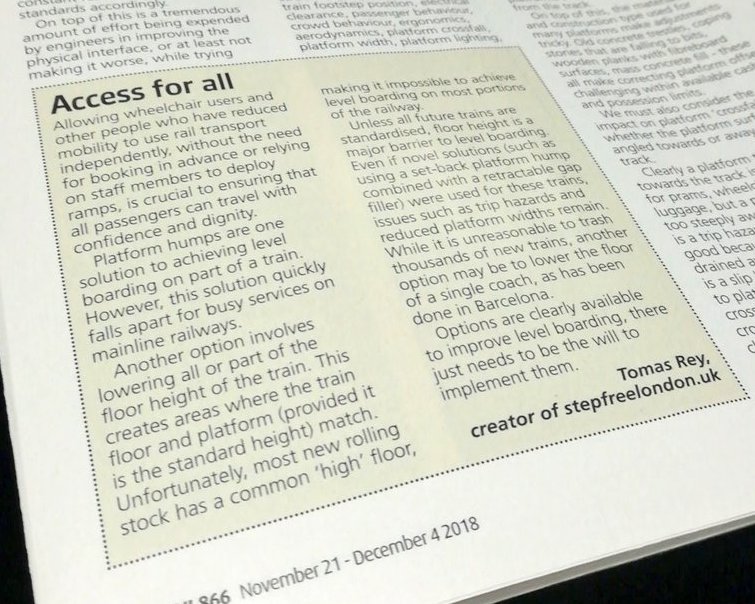 The rest of the fantastic article is a bit too big for a picture, so I highly recommend getting the latest issue of the magazine, which contains a wealth of information about all types of current rail-related news.
Additionally, be sure to check out Gareth's Twitter thread describing the main highlights of his article!