After an extremely quiet summer and numerous step-free access delays across London, Victoria Station has broken the trend as three lifts started service on Friday. Although the project itself is delayed and still yet to be fully completed, it marks a significant improvement in accessibility. Other schemes expected this summer, such as Bank and TfL Rail, have unfortunately encountered even more delays, such that it is also time to update their completion dates. Finally, TfL's close partnership with local housing development has progressed step-free access plans at two important Underground stations, Walthamstow Central and Notting Hill Gate.
Victoria Station
The long-awaited Victoria Station Upgrade is nearing its final stages. As of this past Friday, there is step-free access from the mainline National Rail station to the Underground station for the first time.
The new lifts offer access to the south ticket hall, the westbound District/Circle line platforms, and the interchange level where one can reach the existing lifts to the Victoria line. The only lift left to open is the one connecting the interchange level to the eastbound District/Circle line platforms and to the Victoria line. Thus, the Victoria line will have two lifts, one to the north and one to the south.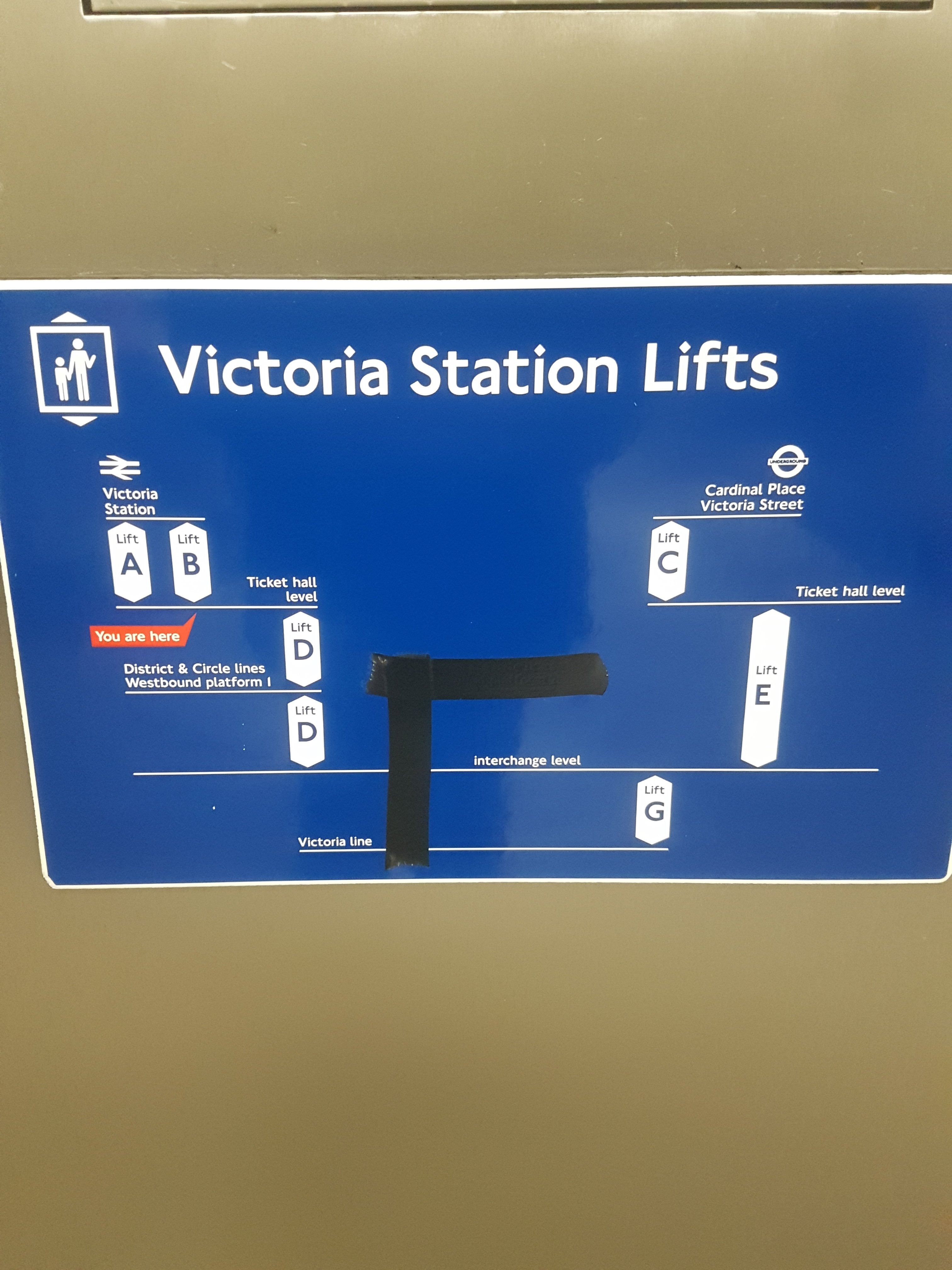 Other than the new journey opportunities that come with the improved accessibility, another important feature is that it is no longer necessary to make a busy and hectic out-of-station interchange from the mainline station to the north ticket hall at Cardinal Place. Now, the full length of the Underground station can be reached from the south ticket hall thanks to the long interchange level tunnels.
As an example of what this opening means, the journey from Victoria to Paddington on the Circle line is now fully step-free, allowing quick access between these two major terminals. The return journey from Paddington to Victoria, which requires reversing at Edgware Road and the missing lift at Victoria, is not ready yet but will probably open in a few days or weeks rather than months.
Delays, delays, delays
Unfortunately, the remaining schemes that were due to open this summer, including most of the TfL Rail West stations and Bank's W&C line platforms, are even more delayed with no fixed opening dates. The less impactful delay is the one at Bank, as the new step-free entrance will only be useful once step-free access is available at Waterloo, which is scheduled for 23rd December.
The other delay, however, is quite disappointing and follows a steady stream of problematic setbacks associated with the upcoming Elizabeth Line. Delayed new class 345 trains, delayed full TfL Rail service to Heathrow, delayed station works west of Paddington, and finally, a delayed Elizabeth Line core service. With all of these issues, it is not too surprising that the station works east of Liverpool Street are also delayed. These seven stations (Maryland, Forest Gate, Manor Park, Seven Kings, Goodmayes, Gidea Park, and Harold Wood) were meant to be step-free by this summer, but now their completion dates have been extended, ranging from Autumn 2018 to Spring 2019.
New Developments
Ending on a more positive note, recent collaborations between TfL and developers have led to the announcement of step-free access schemes at Walthamstow Central and Notting Hill Gate. I had previously described the plans for Walthamstow Central, and had refrained from adding the station to the Future Stations Map and List due to the ongoing protests and unestablished timeline. However, the scheme has recently received formal planning consent and work is expected to begin in 2020.
The second scheme at Notting Hill Gate is amazing news. Apart from Crossrail-associated works, there are not many Zone 1 step-free access schemes at interchange stations. Some of those being planned, such as Holborn and Camden Town, are not expected to open before 2025 and require extensive redevelopment in addition to normal step-free access works. Since the works at Notting Hill Gate will be taken up by the developers themselves rather than TfL, I assume that the scheme will not be nearly as elaborate and that it should be ready by the time the towers are finished.
However, there are still many questions surrounding this work. Will it cover both the Central and District/Circle lines? And if it will, will they each have separate entrances (London Bridge-style) to lower the costs? And when will we get a reliable timeline for the whole project's completion?
New Maps!
Finally, all of these changes and updates mean that there are now updated Maps and Lists:
Map Notations
I have tentatively assigned Victoria a light blue blob (indicating the variable gap along its S-shaped platforms).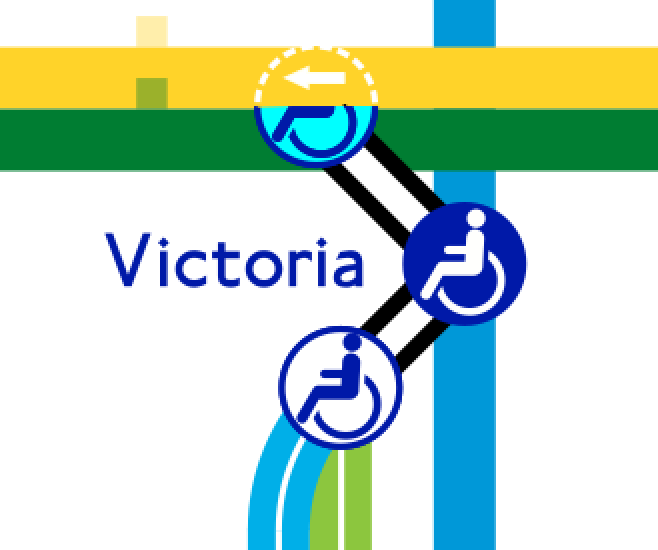 As you can see below, the gap is larger than typical dark blue blob stations such as Paddington (District):
Gap at Victoria

Gap at Paddington (District)
However, I found the gap to be smaller than both Westminster's and Farringdon's, so this may change depending on how TfL chooses to define the station.
Overall, I plan to eventually overhaul the variable gap designation and provide more detailed information on each station (i.e. where to board to find the smallest gap).
Let's hope this autumn proves to be more active in terms of step-free access progress!