I hope everyone is surviving the new timetable despite the many disruptions, particularly with Thameslink services. In this post, I wanted to highlight a series of interesting recent developments regarding future step-free access stations. 
Walthamstow Central
The first development is the announcement that TfL is investing £24 million from its "Growth Fund" towards transportation upgrades, three of which include step-free access works at key stations in London. TfL's Growth Fund is a scheme that helps fund projects located in important regeneration areas around the capital. And so, the projects themselves are much greater in scope than just transport, and often involve extensive residential and commercial redevelopments taken up by private developers. The three stations included in this round of funding are Ilford (TfL Rail/Elizabeth Line), Colindale (Northern Line), and Walthamstow Central (Victoria Line, Overground).
I had already included both Ilford and Colindale on my Future Step-Free Stations blog series, since concrete information about both stations was already available (which you can see here and here, respectively). However, seeing Walthamstow Central was a bit of a surprise. Walthamstow Central is the northern terminus of the Victoria Line as well as an Overground station on the West Anglia lines. In addition, there is also another nearby Overground station, Walthamstow Queen's Road.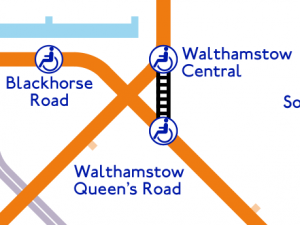 Stations around Walthamstow (note lack of step-free access on the Victoria Line)
While both Overground stations have step-free access, the Victoria line platforms are inaccessible, with the station itself being rated in 2016 as the third most congested in the entire network in terms of number of closures due to overcrowding. Despite this, the station is located deep underground, making any meaningful redevelopment very expensive and disruptive.
I had previously heard about the Walthamstow Mall Redevelopment project, which would expand the existing mall, build new housing in the form of tall residential towers, and create a second entrance to the Tube station. However, the project seemed like it was at its early stage, with no detailed information about how the new Tube entrance would look and whether it would have step-free access or not. Indeed, most of the information available focused exclusively on the many intense protests against the scheme, arguing that there was not enough affordable housing and lamenting the loss of public space.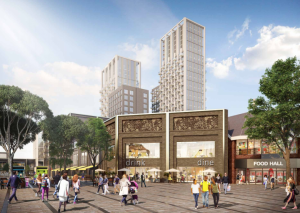 Illustration of the Walthamstow Mall redevelopment (from the project's exhibition)
Since then, the project has been modified to increase affordable housing and it has been approved by the council. Also, it has been reported that there will indeed be step-free access at the second entrance, which would mean that the Victoria line, by the project's completion, would have at least 50% of its 16 stations with step-free access. Given the continued opposition of the community and the lack of a timeline attached to the project, it is very likely that the scheme will encounter delays, and so it will not be added to the Future Stations map until definitive information arises.
Leyton
While researching the Walthamstow Central scheme, I came across several references to Leyton station, which is located on the Central Line next to Stratford. Also in the Borough of Waltham Forest, Leyton has repeatedly been mentioned in council reports alongside Walthamstow Central as a station likely to receive funding for step-free access. In a 2017 council report on Housing Infrastructure Fund bids, it was stated that redevelopment plans for Leyton had reached the design stage, with the backing of TfL. Most interestingly, the report suggests that the planned works could be delivered by mid-2021. However, seeing as funding has so far only been given to Walthamstow Central despite both stations bidding for funds, it is not clear how this will affect the step-free access plans for Leyton. The council seems to have anticipated this possibility, writing:
"There is significant national competition for the HIF funding, as well as strong competition from within London for TfL's Step Free Access and Growth Funding pots. So at this stage it is anticipated that only one of the schemes will progress over the next 6-12 months, subject to the outcome of these bidding processes."
Still, with the station's close proximity to the major Stratford City regeneration project, it is only a matter of time before Leyton becomes step-free.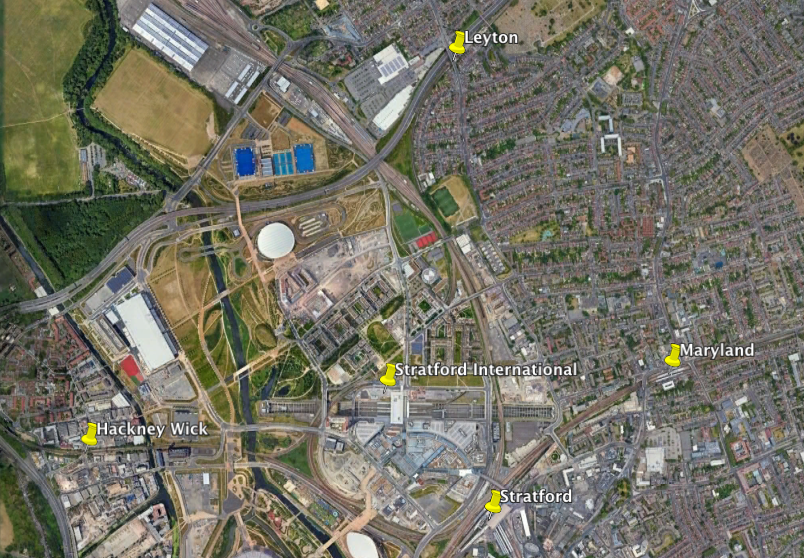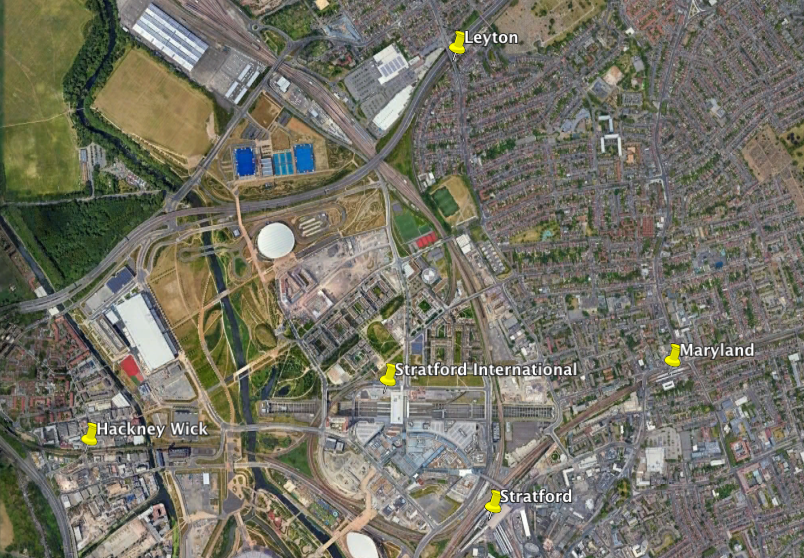 TfL stations surrounding Stratford City. Leyton is the only one without step-free access works completed or in progress
Barking Riverside
Barking Riverside was previously covered in my Future Step-Free Stations blog series under the New Stations group. As a new station, it is required to provide adequate step-free access to all platforms. Surprisingly, a recent report from TfL revealed that the station will actually feature step-free access to the train, strongly hinting that there will be level boarding:
"The station will increase the accessibility of London's transport network by providing full step free access to enable free and unassisted movement between the train and street level."
Level boarding on the Overground is currently only found on the East London Line on the step-free stations between Canonbury and Canada Water, and so the expansion of level boarding to other Overground services such as the GOBLIN would represent a massive improvement in independent transport around London. Once Barking Riverside opens, there will likely be substantial pressure on TfL to find solutions to provide level boarding along the rest of the step-free stations on the line.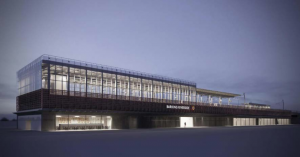 Illustration of Barking Riverside station from TfL report
While we are on this topic, the next posts will finally delve into the specifics of level boarding, including its extent, challenges, and future advances. Closely linked to this concept is the specific train design, so I will also give an overview of current and future rolling stock for the whole rail network. So keep your eyes open for what will probably be a large and far-reaching blog series, which will hopefully be complemented by step-free access announcements throughout the summer, particularly on TfL Rail and Deep Tube stations!