I thought it would be a good idea to do a wide-ranging post covering some of the recent developments in railway accessibility. Even though I have not been on a train in almost 4 months now, it is good to see that the industry is still moving ahead with its projects. Hopefully this means that we will have a more accessible railway once the threat of Covid-19 subsides.
TfL Restart
As of last month, TfL has recommenced work on many of its projects, including those related to step-free access works. This includes the Northern Line Extension, which will add two fully accessible stations to the Underground network, as well as the Bank Upgrade program, Barking Riverside extension, and the step-free access works at Cockfosters, Harrow-on-the-Hill, Wimbledon Park, and Knightsbridge. In addition to this, Amersham appears to have reached an advanced construction state, so it is only a matter of time before it is fully step-free. 
However, it is unclear what the status is for the other Underground stations within this phase of works, such as Sudbury Hill, Ickenham, Osterley, Debden, Hanger Lane, Burnt Oak, and Northolt. If anyone has any information on how these stations are progressing, I would very much appreciate it.
Latest Map Error
Unfortunately, to add to the confusion, the brand new TfL map has jumped the gun and included Cockfosters, on the Piccadilly line, as a step-free to platform station, while also leaving out newly step-free Langley, on TfL Rail West.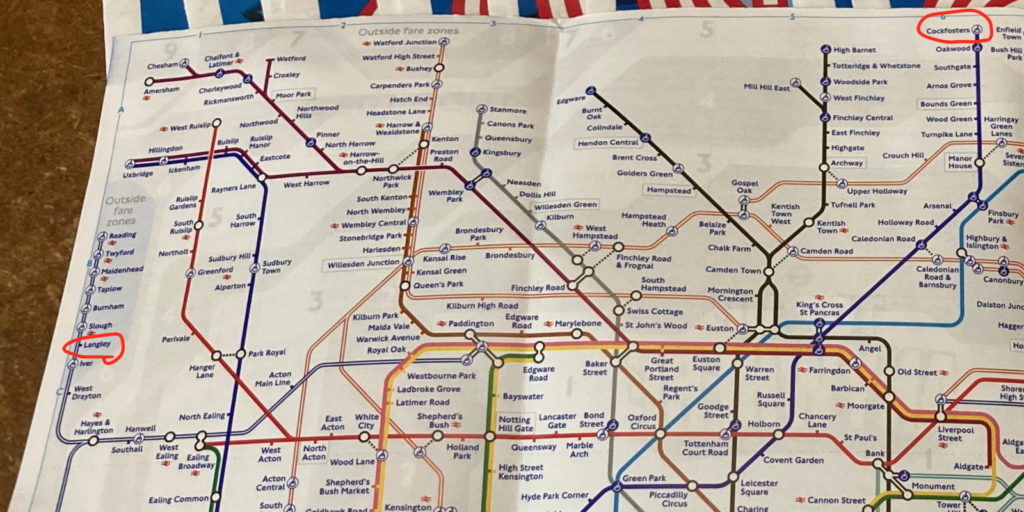 Although the dedicated step-free tube map does have the correct information, it is repeatedly disappointing to see that mistakes like this are constantly happening and gives the impression that accessibility is still not a main priority. Additionally, the fact that Cockfosters appeared in a white blob (step-free to platform) instead of a blue blob (step-free to trains) is potentially noteworthy. As this video from 2011 shows, the platform-train interface is relatively small at this station, and a small platform hump or other platform edge alterations would not seem unreasonable to provide level boarding. We will have to see whether this designation was also a mistake or whether this work does not, in fact, make Cockfosters truly step-free. 
Additional London Schemes
Stanmore
In addition to the main TfL step-free access schemes, there are updates on other projects around London. The long-awaited plans to improve accessibility at Stanmore (currently there is a long and narrow ramp near the carpark) will now include a new lift from street to platform level. This will make Stanmore much more pleasant to use. Hopefully TfL takes this opportunity to add platform humps on the two platforms that need them, as currently only one platform allows for level boarding.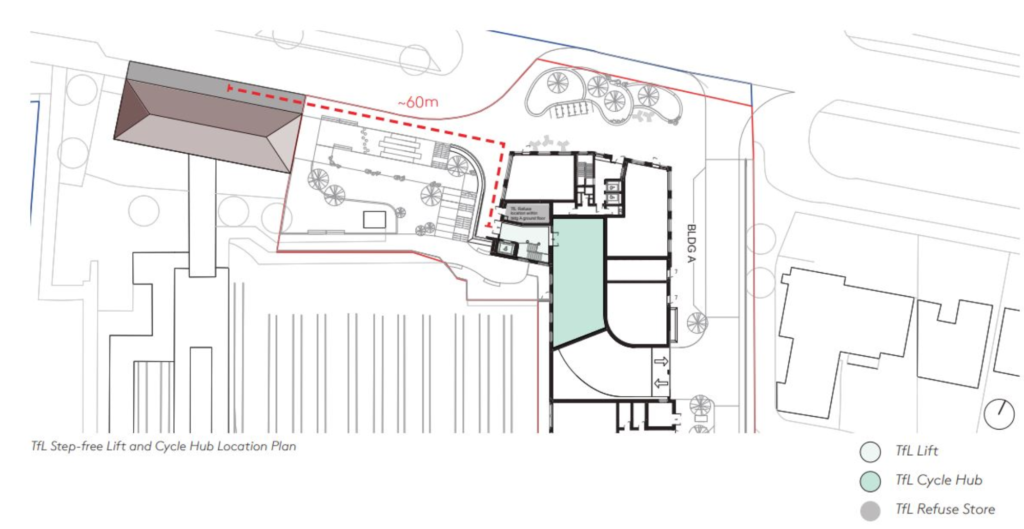 Overground Upgrades
As mentioned earlier, there are important upgrades planned for the Overground's East London Line. TfL is going ahead with the funding it received from the Housing Infrastructure Fund in order to provide a new accessible entrance at Surrey Quays, a brand new station called New Bermondsey, as well as a frequency increase for the core section of the East London Line from 16 to 20 trains an hour.
As usual, the question of level boarding remains unclear for these two stations. On the one hand, the step-free stations north of Surrey Quays, except Highbury & Islington, all have raised platforms and level boarding. However, every single other step-free station on the Overground requires manual boarding ramps. As these two stations appear to be on completely segregated tracks, I think it is likely that both may get raised platforms.
The long-delayed step-free access works at Peckham Rye, reportedly the UK's largest interchange station without step-free access to platforms, have progressed ever so slightly with a new £1m government grant for design work. Catering to Southern, Thameslink, Southeastern, and Overground services, Peckham Rye is a crucial transport node in South London. While this latest development is indeed good news, we should not forget that Peckham Rye was originally meant to be step-free by 2019 before Access for All funding was cut in 2016. With 15 months of online workshops and consultations ahead, who knows whether the station will be ready by its new 2024 deadline.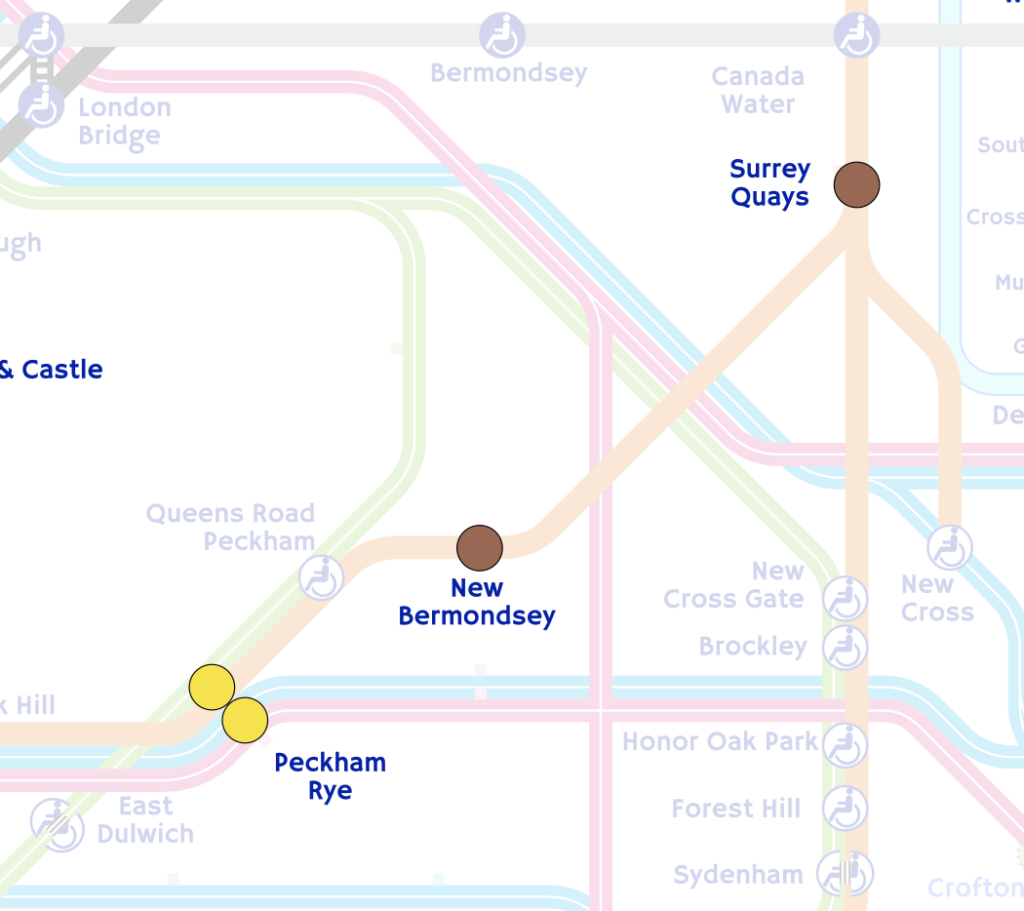 East Croydon
Another major interchange station getting a dramatic overhaul is East Croydon. In conjunction with works to get rid of the railway bottlenecks in the Croydon area, East Croydon is getting two new platforms, and the entire station will be moved north and rebuilt in stages to accommodate the new layout. 
I imagine that this redevelopment will be similar to the one done at Reading and the ones planned for Gatwick Airport and Clapham Junction. In addition to this scheme, the overall project includes redevelopment work at nearby Norwood Junction station, which will gain step-free access at all platforms (currently only northbound Southern and Overground services are step-free to platform). The project is currently holding a public consultation until 20th September, and I invite all who are interested to take part.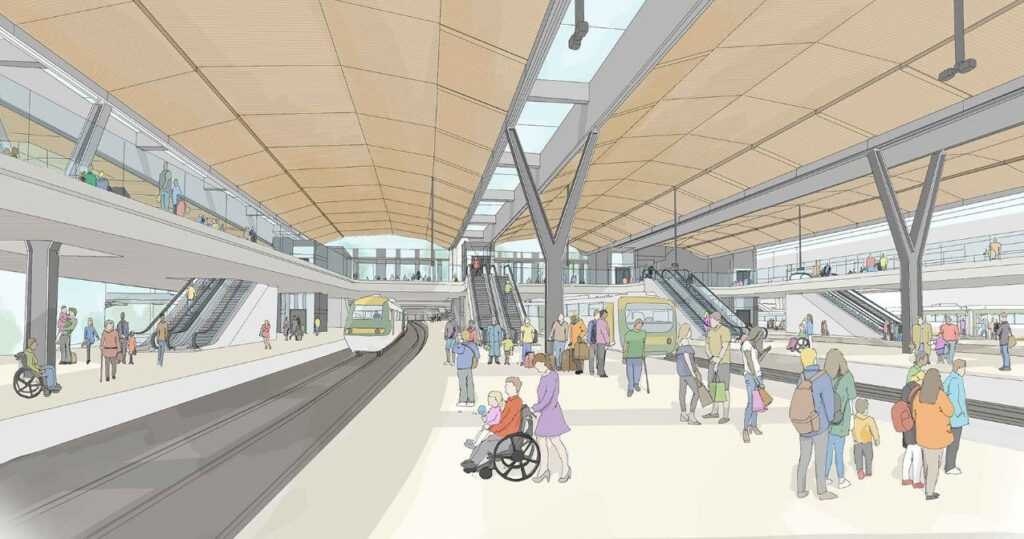 South Kensington
South Kensington is another step-free access scheme that has been slowly moving forward through the years. Conceived as part of a redevelopment project including new housing and renovation of the surrounding streets, the designs put forth by Native Land include step-free access works for the Circle and District line platforms. Eventually, the Piccadilly line platforms will also get step-free access, but that will be a separate scheme. Even with only partial step-free access at South Kensington, this work will be a great boost for accessible journeys to popular London Museums, include the V&A Museum, the Science Museum, and the Natural History Museum.
Elizabeth Line
Moving onto the Elizabeth Line, TfL is planning a 5-week blockade, starting next month, for the central tunnel section of the line (from Paddington to Abbey Wood) in order to carry out the remaining construction works needed before Trial Running can begin. The blockade is meant to make up for the time that was lost during the Covid-19 restrictions. Hopefully, this work can reduce the added delays to the overall Elizabeth Line project, which had been expected to start running next summer.
For the existing stations making up the TfL Rail West route from Paddington to Reading, Crossrail has released a newsletter detailing the progress of step-free access works at the remaining six stations (Acton Main Line, Ealing Broadway, West Ealing, Southall, Hayes & Harlington, and Drayton West). It is quite stunning to see a station-by-station update and it is great to see that the work is slowly but surely coming along. With new lift shafts and new station buildings at various stages of completion, all 6 stations are now under heavy construction, despite further delays caused by the lockdown restrictions.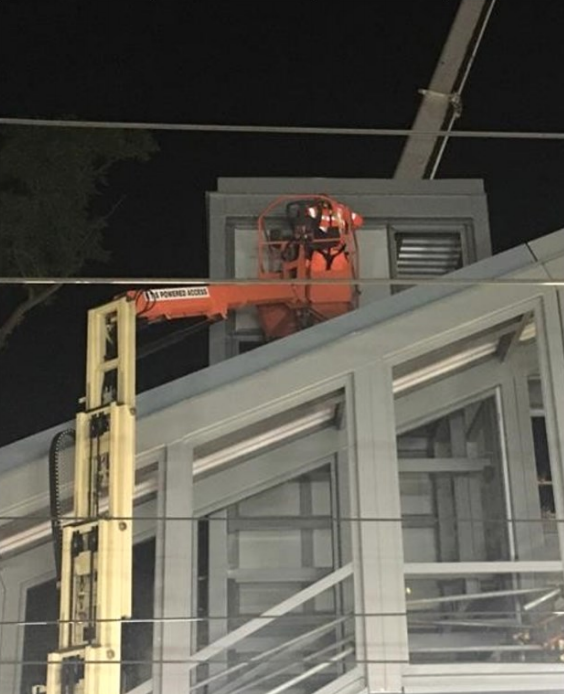 Once the works at these stations are finally finished, West London will see a massive improvement in rail accessibility, where a year ago there were no step-free stations on the route between Paddington and Slough. Unfortunately, all of these existing stations will only be step-free to platform level, requiring manual boarding ramps to board the train, which serves as a reminder that the rail industry still has a long way to go towards delivering a modern railway that promotes independent and stress-free travel for all passengers. 
Devolution and Nationalisation
In other TfL news, Deputy Mayor of London Heidi Alexander has announced further progress with plans to transfer the suburban services out of Moorgate station from Great Northern to TfL.
These services extend out to Hertford East, Welwyn Garden City, and Stevenage, and are largely segregated from other services. Unfortunately, stations along these routes are mostly inaccessible, but passengers will still be available to take advantage of full-time staffing at the step-free stations if these routes become part of the Overground.
Given the massive losses incurred by train operating companies across the country since the start of the pandemic due to the freefall in passenger numbers, the possibility of full denationalization and possible further devolution appears to be on the table, according to rail industry insiders.
With the Government allegedly planning on decreasing the subsidies given to rail operators in the coming months and passenger number not expected to return to normal for about 5 years, these operators may be forced to withdraw from their franchises and put railway operations back in public hands. Whether this will actually come to pass will remain to be seen, but it will be very interesting to see what may happen with regards to the further devolution of services to local regions, such as remaining National Rail lines in London as well as rail services in the West Midlands, Greater Manchester, and West Yorkshire. 
South Wales Metro
Finally, partially devolved Transport for Wales is moving forward with its ambitious South Wales Metro scheme. As mentioned earlier, this scheme involves creating an integrated turn-up-and-go transport network across South Wales, including new electrified routes, new stations, and most importantly, level boarding Stadler Rail trains similar to those used by Greater Anglia and Merseyrail. The works, starting in August, are expected to last three years and, similarly to Merseyrail once its new trains are in service, will create one of the most accessible rail networks in the country, seemingly overnight.
It is a shame that the London Overground has not followed this path and will instead have to play catch-up in the coming years and decades. Hopefully the rail industry is beginning to realise that level boarding needs to be a priority and that the status-quo is no longer sustainable.