Happy Belated New Year, everyone (and Happy Chinese New Year too as it's taking me so long to write this post)! After a horrible 2020, this year has the potential to be a marked improvement. With the COVID-19 vaccine programme in full swing (Jon got his first dose yesterday), we can hopefully expect to return to some degree of normalcy in the near future, including regarding accessibility schemes. With newly accessible Tube stations, the start of other schemes, new achievements for the level boarding campaign, and the announcement of ambitious mass transit networks across the country, it is clear that the focus is back on creating a more accessible transport network when we emerge from the pandemic. But is it actually enough?
Also, you may have noticed the new layout and theme of the website. Please let me know your thoughts on this, and whether there is anything that could be improved.
New Step-Free Access
Amersham, served by the Underground's Metropolitan line and by Chiltern Railways, is now accessible to all platforms, making it the 81st station on the London Underground with any degree of step-free access to all platforms. Although nearly 10 months delayed due to the pandemic, Amersham is the first of a string of Underground stations that will become accessible this year as part of the Mayor's suburban step-free access programme. Debden, Harrow-on-the-Hill, Ickenham, Osterley, Sudbury Hill and Wimbledon Park are the next stations expected to be delivered this year.
With regards to level boarding, Amersham has level boarding on the Metropolitan line, but not for Chiltern Railways. This is because the Metropolitan line and Chiltern Railways trains have different train floor heights, approximately 1000 mm and 1100 mm, respectively. And so, part of the platform was adjusted to be level with the Metropolitan Line trains. This is something Jon and I verified ourselves during the Step Free Tube Challenge in 2019, when we started the challenge at Amersham (step-free on the eastbound platform only at the time).
Step-Free Access in Progress
Two step-free access schemes, both tied to shopping centre redevelopments/expansions, at Walthamstow Central (Victoria line) and Elephant & Castle (Northern and Bakerloo lines) are steadily progressing. After a drawn-out process regarding the height and affordability of the new tower blocks to be built on top of Walthamstow Mall, the redevelopment of the mall, including the new step-free entrance to the Victoria line platforms, has finally been approved. Unfortunately, the plans still require a contribution from TfL, whose finances are still very uncertain, which could still pose issues.
At Elephant & Castle, the plans for the new station entrance, located below the redeveloped shopping centre, have been revised to include passive provision for the future Bakerloo line platforms that will be built when the Bakerloo line expands into South East London. However, somehow incredulously, there are suggestions that this entrance will not be in place until 2028, given TfL's finances. This is completely unacceptable and further shows the dire situation facing step-free access works in London. If long-expected works at major stations, such as Elephant & Castle, Holborn, and Camden Town, continue to be kicked down the road and no new funding or ambitious accessibility plan is put in place now, we will have missed an entire decade to make a tangible impact on accessibility on the London Underground.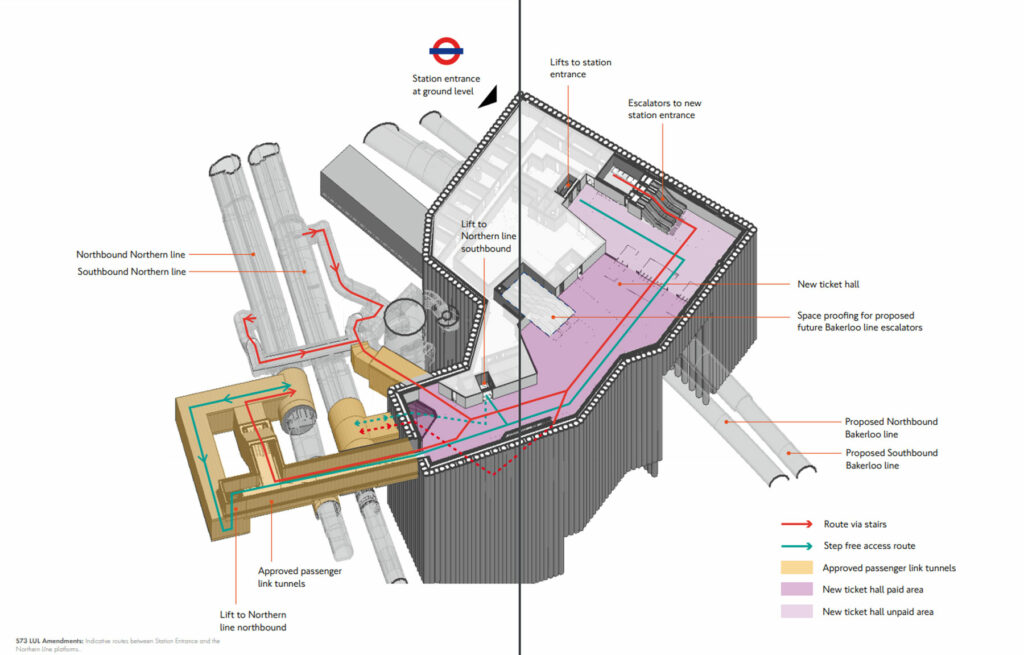 This, of course, could be a misunderstanding given that the new shopping centre is already under construction. Unfortunately, looking at the sparse number of step-free access schemes listed on TfL's own website, there is no doubt that TfL has completely given up on its accessibility projections and is only committing to the projects that had already started construction at the time the pandemic hit. Just as quickly as the plans and timescales disappeared, they could come back if there is political will to do so. The pandemic has had an enormous economic impact on the whole of the UK, but how the country manages its recovery will be key, and leaving disabled passengers behind will represent an unforgivable and discriminatory choice.
Looking at the other source of step-free access news, Network Rail's Access for All programme is still moving forward, with works to make St Mary Cray accessible to all platforms starting next week. Similarly to TfL, Access for All seems to have its own fair share of delays and cancellations for every positive news story. For example, while works at St Mary Cray go ahead, schemes at Brondesbury, Alexandra Palace, and Palmers Green are more than two years overdue and have yet to start any visible construction. Once we emerge from this lockdown, it is imperative that there is accountability to finish these schemes and that there is pressure to fight back against further deferments or delays. As I often say, accessibility is not a "nice-to-have" or a generous handout from the higher-ups, it is protected by law and needs to be prioritised.
Crossrail
No post is ever complete without mention of the Crossrail megaproject, which is reaching new milestones as stations, both in the existing network and in the brand new central core, reach completion. Crossrail put out a fascinating drone video a few weeks ago showing the latest progress at the six station in the Crossrail West route whose step-free access works have yet to be completed.
Although some of the stations' designs may leave a lot to be desired, such as the awkwardly long prefabricated corridors at Acton Main Line and Southall, the construction of the lifts, footbridges, and new station buildings is now in a very advanced stage. It has been reported that the conclusion of the works at Acton Main Line and West Ealing is imminent, while Hayes & Harlington requires further work for the lift installation and the new station building. At this stage, I believe all the outer Crossrail stations should finish their works by the time the Elizabeth Line opens through the central core.
Speaking of the central core, I have pretty much given up trying to follow or predict the latest opening date, so I think it is better to focus on the individual station completion milestones to avoid getting discouraged after every further delay. Tottenham Court Road has now reached T-12 completion, meaning that it will be handed over to TfL in 12 weeks. This is the second station in the core to reach this stage after Farringdon reached it in December (you can see an interactive virtual tour of the station here). Eventually, the railway line will indeed open.
Level Boarding Boost
In a major boost to the profile of level boarding, the Campaign for Level Boarding recently had a meeting with Minister of State for Railways Chris Heaton-Harris to discuss the prospects of level boarding in the future.
This is great news and shows that the message and importance of level boarding is reaching the Government and the rail industry. Although we recognise that change will not come immediately, and a rolling platform standardisation programme and mass rolling stock replacement will not suddenly appear, this is a crucial first step to addressing the reality that the platform-train interface (PTI) is a major issue from a safety and accessibility perspective and that it will not go away on its own. We look forward to more fruitful meetings in the future.
Mass Transit Announcements
Even in this tense climate regarding spending, it is remarkable to see cities betting on infrastructure and accessibility. In recent weeks, Leeds, Edinburgh, and Glasgow have made headlines for extensive transport proposals that will transform the public transport networks in their respective urban areas. West Yorkshire will follow the steps of Greater Manchester and the West Midlands Combined Authority to create a robust mass transit network across the whole urban area. This will include 9 mass transit lines, which could be light rail, train-trams, or bus rapid transit (BRT), and will complement the existing suburban rail network. The intention is for part of the funding to come from share of the Goverment's £4.2bn devolved transport fund. This project is badly needed, as Leeds is the largest city in the UK without its own mass transit system. This will have an enormous impact on connecting the various towns in West Yorkshire and creating a cohesive and accessible network that its residents can be proud of.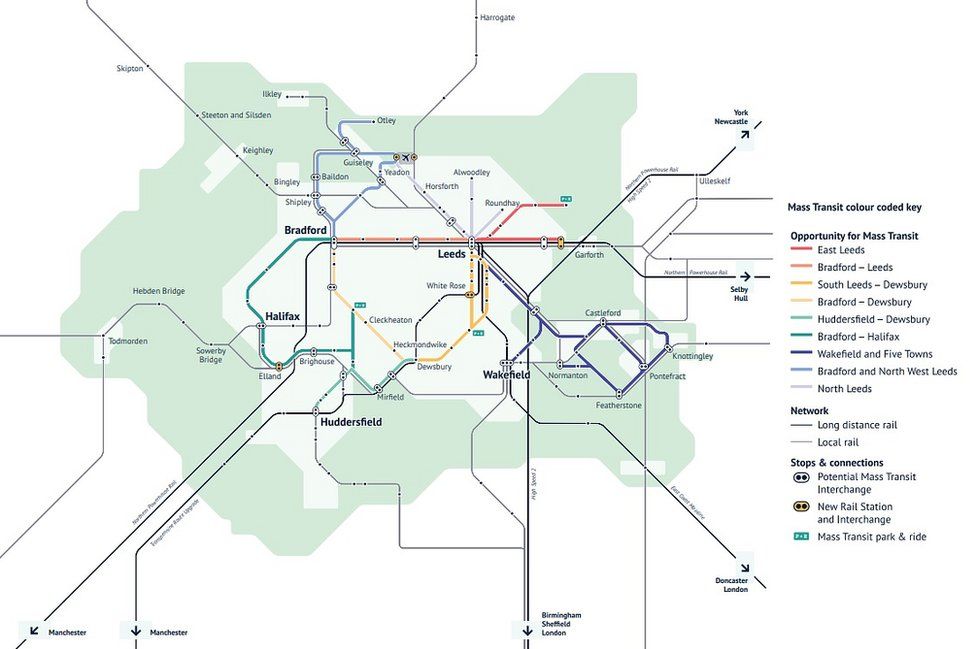 In a similar vein, Scotland's two major cities, Edinburgh and Glasgow, are planning expansions to their transport networks. As part of Scotland's second Strategic Transport Projects Review (STPR2), Glasgow would create a Glasgow Metro to reach underserved areas in Greater Glasgow and better integration of key transport nodes, including Glasgow Airport. The specific routes and mode for the Glasgow Metro have yet to be decided, while Edinburgh, as a first stage, is planning to resurrect two shelved tram extensions.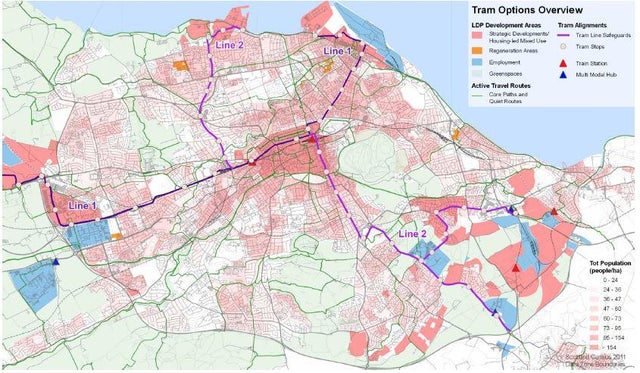 This is a fantastic push for improved public transport, especially during a time where transports projects are being cancelled or delayed, and it would be amazing to see these projects carried out.
HS2 Phase 2a Royal Assent
One project that has recently reached an important milestone is HS2, whose Phase 2a extension to Crewe has now received royal assent. This extension, from Birmingham to Crewe, will move long-distance services away from the existing network and will see up to six services per hour, increasing overall capacity on the railway and delivering an accessible service. This extension is expected to start construction around 2024.
---
And so, as we go through 2021, we can see that the transport world has begun to spring into life again. However, there is no doubt that the pandemic has caused severe damage to the development of transport and accessibility schemes, and a serious commitment to invest in sustainable and accessible transport will be crucial to ensure that everyone has the opportunity to travel with dignity and confidence.